How to make PPC (pay per click) work for your business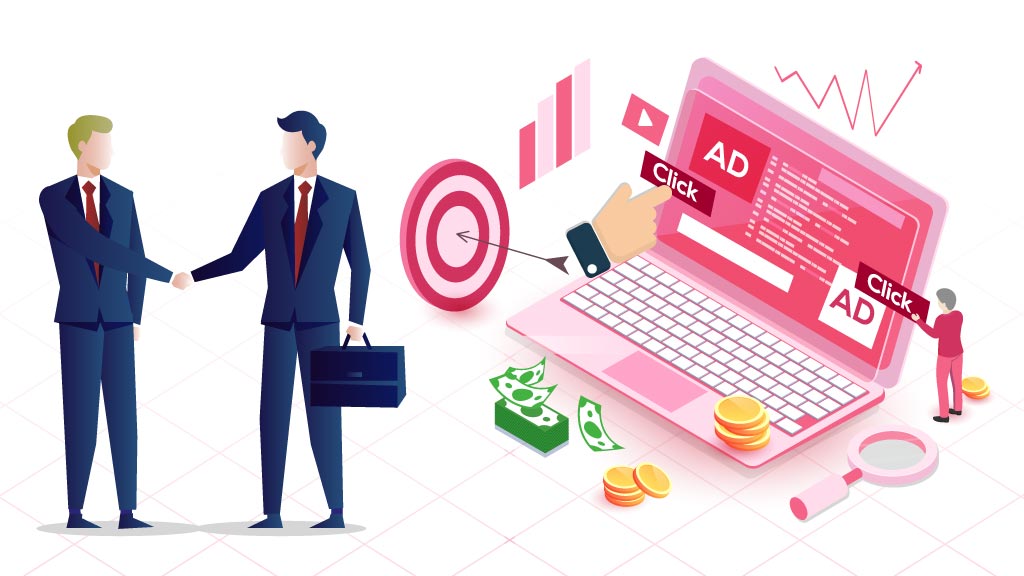 What is PPC or Pay per click this question that has come up in the minds of many individuals out there?
Pay per click, in simple words, running an ad campaign on the Google Ads platform. In PPC or pay per click, the advertisers are billed for these ads on search engines like Google when their ads are clicked by potential users. PPC or pay-per-click marketing can be a powerful tool for promoting a business or any kind of service via online marketing. If you want to grow business by Brand awareness, increase traffic on your website, leads, sales, PPC, or pay per click
is the ultimate solution and can help accomplish it.
Let us understand about the PPC Ads Campaign in detail.
The main and important aspect is to understand how PPC or pay-per-click marketing works and how to optimize ads to attract the ideal and the right audience in the optimum budget.
These videos need not be perfect but different and focus on the aim of the video.
Types of Ad campaigns available on Google AdWords
Google AdWords, when it comes to the types of ads that can be chosen to run ads on the platform.
You can choose from the available types of ads such as:
Text ads
Image Ads and
Text and Image Ads
video ads campaign
Make the advertisements attractive so that they can look like a part of the business. If an ad is not up to the mark, then there is a possibility to lose the potential audience. Running a Google ad campaign strategically which can help users to come on the web portal to find out more details about the business and its services, which will lead to generating more revenue.
Once you start seeing results via the google analytic tool this is an indicator that the ad is running properly (meeting the requirement) or the ad is not running properly (not meeting the requirements) so that a clear understanding of the quality and relevancy of the ad can be calculated.
How many keywords to have per ad group, what is the relevancy of the keywords.
The keyword is a primary concern for any ad group, important as per their landing page relevancy to get quality outcomes targeting unique users. This provides clear guidance to the keyword distribution.
Keywords are the phrases that are used by the searchers to gain a quality audience. Having an audience base that can generate sales and revenue is difficult but once tracked, becomes an easy method for targeting.
Using the right keyword, targeting the right audience, can help run an exceptionally well campaign of Pay per click.
Keyword Research is a must for PPC
Keywords are one of the most important traffic driving factors for any successful ad and its campaign.
Once the structure of the campaign is ready, look for keywords to use in ad groups. Keyword research needs to be performed to segregate and find out the top keywords in the industry. You can use many available tools such as Alexa's Keyword Difficulty Tool or Google Keyword Planner or Ubersuggest. Enter a topic related to your business or brand or any offerings as such. Look for keywords with high popularity which is an indicator of more searches.
How to use Google Ads for Pay-Per-Click Marketing
Firstly, understand Google Ads Account.
Setting goals what you need to achieve it's very important here because it's a paid tool to promote business also the best possible way to get the right audience for your platform that will be benefited in many ways.
PPC or pay per click will give results instantly, before running ads understand your audience then target them in the right direction. Campaigns are organizational structure of your account within the Google Ads platform, to reflect a specific theme related to business.  To run a campaign first need to set budget, language, location, distribution channels many more. You can have more than one ad group within a single campaign. Each ad group can contain one or more ads.
For example, campaign running on women's shoes, the shoe store may have ad groups for heels, flats, and sandals differently.
Keywords are nothing but the targeted terms within a campaign. These are the words that are searched by the audience so that when users are searching for these keywords, automatically your ad can appear on the search engine results page or the SERP's. For example, in women's shoes, heels may be a different set of ad with the keywords such as blue high heels, platform heels etc.
Ads are nothing but the content that appears on the SERP's when searched for the target keywords. The important part is the information regarding what the ad may look like or what information it contains.
Talking about text ads, it may include headline sections as well as a description line. Few Ads extensions can be added to include site links or location extensions or any such additional details that you want to be displayed along with your ads.
Rich listing of product or product images is again an Add-on that can be placed to deliver high-quality ads. PPC is one of the best ways to get or earn quality leads. High ROI can be driven through Pay per click ads or PPC efforts.
PPC is most common in SERP's such as Google or Bing and is also used in social channels.
These are the ads that appear before or at the end of organic search results.
Let us now look into some of the important factors to set ad campaign on Google AdWords. 
Types of Campaign
These are nothing but the option you have where you want your ads to appear.
There are multiple types of campaign including the display network, shopping campaign, and video campaign. The PPC campaign we called the search network campaign. Ads of the search network campaign appear as text ads in SERP's.
Device targeting is a must  
This gives you an option to target the types of devices wherein your ads will be seen. Many options are available to target desktops, tablets, mobile devices, or custom combinations for all the devices available. In general, search ads are the ones that work well with all the devices and can be used for targeting those devices as a whole.
Targeting Location as well as keeping an eye on Budgeting- Location targeting gives an option to target specific geographic areas and the people specific to those geographic areas. This can be rather selected through multiple options such as the name of the city, zip code, or the mile radius. This is used for a local business who want their ads to appear in front of the people who live nearby. Budget is another factor that determines the amount to be spent on each campaign. This specifies on average, the amount that would be spent each day. Bidding the correct amount for the potential audience is a tricky task but it can give a great outcome.
Let us now learn some insights on setting up PPC Ads on Google. 
With an example, we can definitely understand in a better way how the Google Ads campaign is optimized.
Once everything is set and ready to start  PPC or Pay Per Click strategy, start by framing and organizing the business into categories. Google account has s structure of campaigns along with subgroups of ad groups within those campaigns.
Create a structure of how the information is to be organized. For example, the shoe store could have structure as:
Campaign # 1: Women's Shoes
Ad group #1: Heels
Ad group #2: Flats
Ad group #3: Boots
Ad group #4: stilettos
It will become easy to set up the account if you have all the base and the structure ready. Planning out Ad campaigns will help create relevant as well as targeted ads within Ad groups of Google.
Conclusion
Instant results are what businesses are interested in these days. Although paid PPC can generate great results and a good ROI. PPC campaigns are worth spending on. It is a profit-making parameter or advertisement for businesses and can make them grow. PPC can give great results if executed strategically and can have a great impact on the financial gain for the businesses.
From keywords to Ad groups, running campaigns require great efforts but when executed well can drive great results too.