What to expect when you're looking for your first social media internship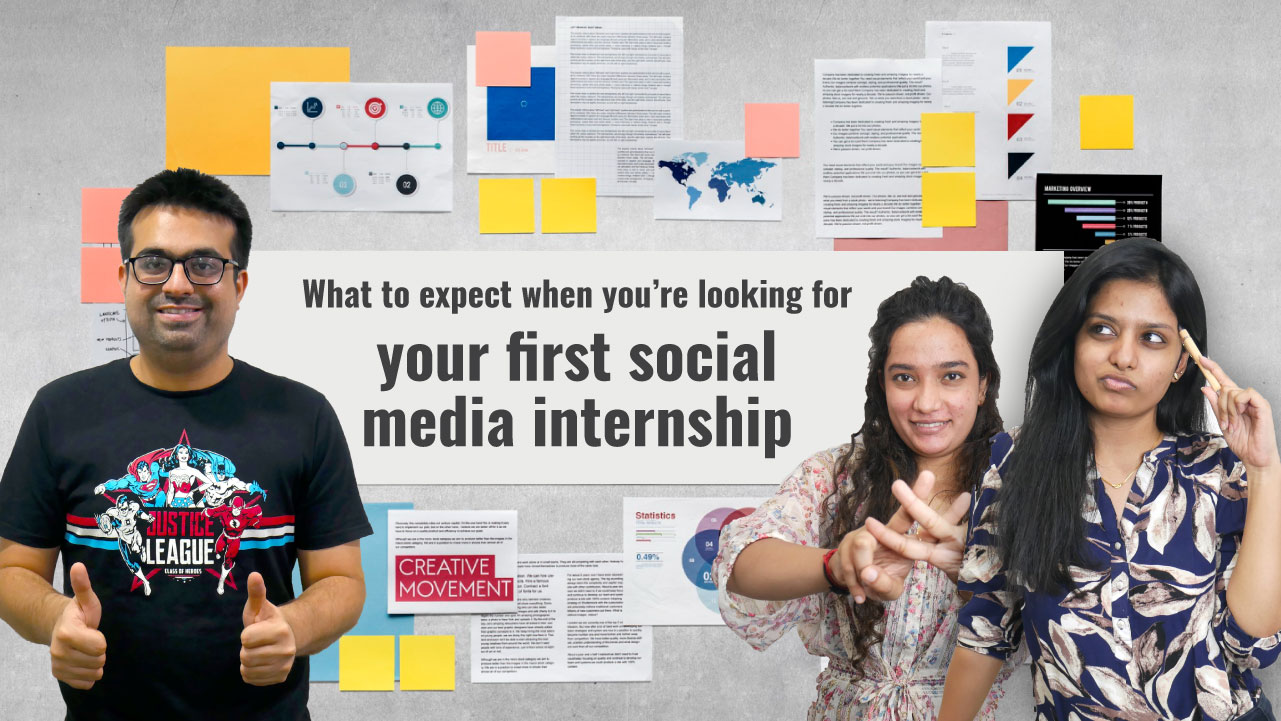 In the booming internet era, millennial students are more inclined toward social media internships. As a perfect combination of an adult who can understand work ethics and is youthful enough to stay in the loop with the internet trends, it is obvious that a social media internship seems to be an exciting start for your career. Social media has now become such a huge part of our lives that it will stay for the longest and any business that is not on social media will be losing a huge potential market growth. Not only is social media marketing trending, but the careers related to the field are also trending. 
When you are sure to take up a career as a social media marketer, it is important to build a strong foundation with a social media internship. The things you learn in your first social media internship are going to be the first step toward paving your journey. Thus it becomes very important to know what you are going to learn out of the internship and also to know the skill gaps that you need to brush upon.   
As a digital marketing intern, you will be assisting the marketing team on digital communication projects. Under the supervision and guidance of a supervising manager, you would be working on gathering industry-related digital insights and identifying growth opportunities. The basic learnings will include the development of content according to the project goals and handling digital platforms, besides developing and implementing marketing strategies. Before you start with a social media internship, remember that you should be capable of handling all sorts of content and digital marketing tasks, providing a helping hand to the existing marketing strategies, and also coming up with fresh insights.  
The task of Social Media Intern might include the following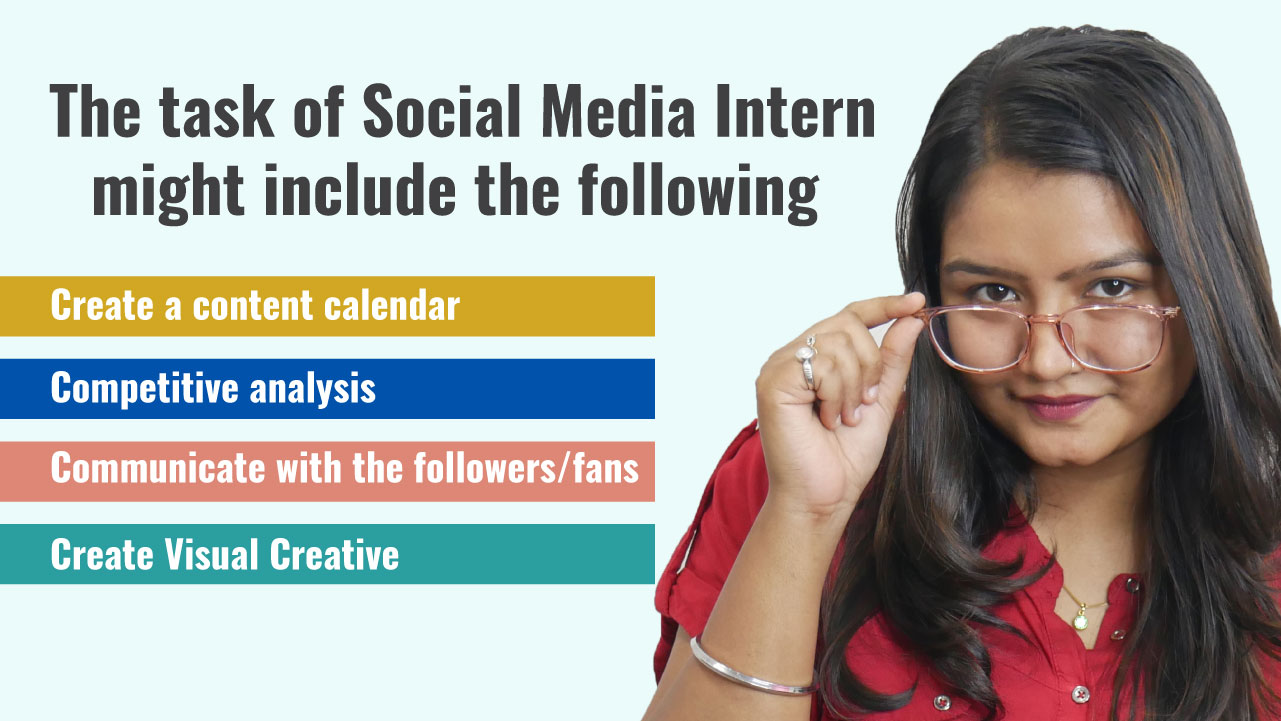 Create a content calendar: 
Any company that wants to boost its social media presence, should have a properly planned content calendar. It will help them avoid content scrambling, low-quality photos, and posting random unorganized content. As an intern, take up the task of creating a calendar for several weeks, keeping in mind the major holidays, brand happenings, hashtags, and social media trends. Don't forget to keep free space for any impromptu posts.  
Competitive Analysis: 
One of the primary tasks of an intern is to conduct a competitive audit of the brand, and understand how they are marketing itself on social media platforms. The result of the audit should focus on the key takeaways like the number of followers, content type, target audience, etc. These key takeaways should be presented in a way that will be used to move forward with the brand's social strategy. 
Communicate with the followers/fans:
Customer engagement is an important brand-building activity on social media, which can be time-consuming. As a social media intern, you can easily take charge of engaging with the audience. It doesn't require to be very formal, and can be as simple as "Thanks for the support!" or "Thanks for the mention!". You can find the audience who engages most with the content, check what content is generating clicks or revenue and help the company build the audience base.
Create Visual Creative 
An intern's job also includes copywriting, including creatives for social media uploads and blogs. Use your internship period to learn about creating SEO-rich headlines, error-free copies, and different article formatting to be posted. Make sure to brush up on your design skills. Knowing any graphic design software is a plus for you as you will most likely have to create custom graphics for social media and blog posts, like infographics or images with quote overlays. 
Summing Up:
More and more students are now moving forward to make careers in digital marketing. An internship is effective and inexpensive (sometimes comes with added monetary benefits) to brush up your skill sets and stand out from the crowd. A social media internship provides the hands-on experience you might need to understand the complex topics of digital marketing. Through an internship, you can also build a wide professional network, which can also help in your passion for digital marketing.   
Take a step forward. Go ahead with an internship and brush up on your skills.