Why Google Map Listing is important and how to improve it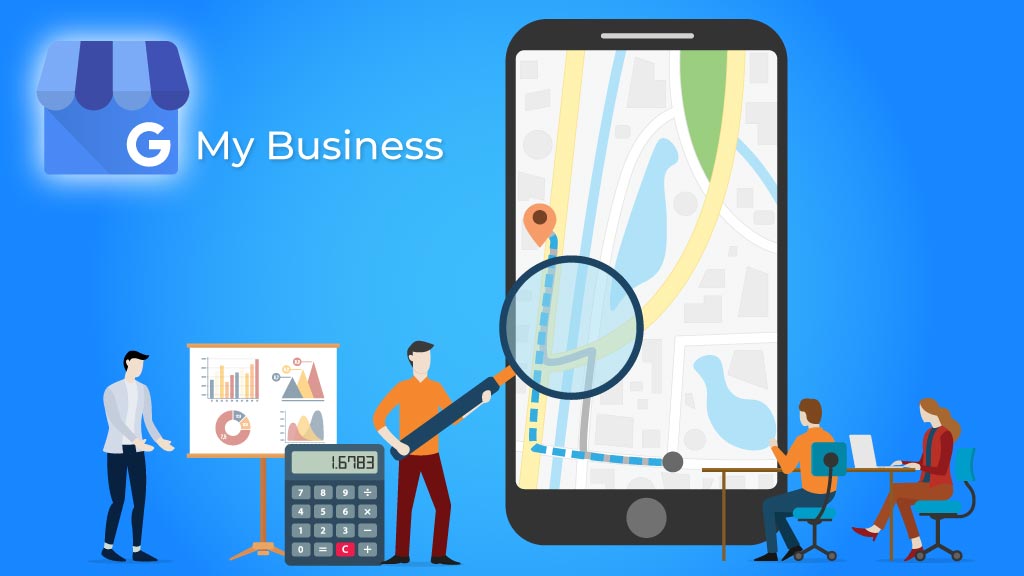 Landing on the top of Google Map and its listing is a parameter that is emphasized greatly for determining the conversion ratio and the ranking along with the visibility. It is a fact of more people clicking on the top of the listings for a related search query, thus getting yourself ranked among the top few is a matter to be considered for increasing the overall sales and profits in business.
Google Maps are the first place where your potential customers will land to find your work, your location as well as your business, why let them be only visitors, make them buyers.
How, let us find out.
One of the ways to attract customers is through "Google reviews". Google reviews act as a first impression, a customer can have of your business. A great review can create a long-lasting impression of the business. Positive reviews can be truly beneficial, let us see more about how.
1. Positive reviews can have a huge impact on what people think
Online reviews have become one of the most compelling factors in this technological era. In this age of social media and transparent communication, buyers are checking more for online reviews for anything and everything. Online reputation has the power to make or break a business.
Thus, positive reviews can have a huge impact on the buying pattern of buyers. These reviews, if positive can influence a buyer's decision and can lead to a higher conversion ratio.
It has been estimated that around 72% of customers don't take any action before they go and check out the reviews, a really huge number, isn't it?
Are you among those who are lacking reviews on Google Map Listing?
A lack of positive reviews can damage the image and the revenue of your business. It has been marked that most of the customers bounce back to the competitors when they read any such bad reviews.
Certain principles are needed and have to be incorporated to leverage the effect of online reviews on the business:
Encourage your customers to give you positive reviews by offering a few discounts or special offers if possible.
Try to see the difference between the actual negative reviews and the reviews coming in for the malicious intent. If the negative review is valid, handle it politely without becoming aggressive for the same. Never deliver false promises to anyone as it will drive away people rather than bring them in. With internet and transparency going hand in hand the malicious intent or the vindictive intention can also be a reason for your online reputation going down, so having an eye over the actions on your review page can prevent the reputation of your business.
On the other hand, if the reviews are not genuine, report them to Google asap so that you can preserve the reputation of your business.
No, positive reviews are again considered as a signal for marking the ranking as well as the visibility of the businesses on the search engines.
2. Let us dive deeper into it to find out how does this work?
Many businesses are competing against each other to rank higher on search engines and gain customer attention online.
With such a competition, the search engines process every information in depth and detail, whether directing the reviews or the ratings or the third-party mentions.
The purpose here is to rank search engine results based on the user's queries it will show results rank-wise to direct him to what is best available out in the market.
For Example:- if you are searching for "women's top", then the search engine will be evaluated keywords based on the history and the behavior of the user on all platforms.
In the same way, if you are searching for "sandals" on FB, then the results of the suggestions will also be based on the search history of your friends and family members or related people with whom you are associated on each social media platform.
The same goes for the rest of the social media platforms wherein, the search results are dependent on the preference or the choice of the first and second-degree connections to give proper products as per their choice and the relevancy.
3. Can a higher star rating guarantee higher conversions – A big "YES"
 A high star rating is a key deciding factor for customers online. A high star rating can improve the conversion ratio or the conversion rate of consumers.
Businesses on the Google listing with a good number of stars and positive reviews can help your visitors turn into potential customers. Driving more traffic on your web portal is like going on an uphill battle.
Paid ads are definitely expensive but organic results take a large time to rank or track the visibility of a business on Google or other search engines.
Moreover, more ratings can increase your visibility on the google search engine, this will effectively more important to more attention digitally.
Google also uses third-party reviews to determine the businesses that are trending, as well as which are already mentioned on social media platforms.
More reviews, more the social media reach, due to that more people becoming aware of your business and services.
Reviews have timestamps, so the crawlers of Google (as well as the crawlers of other search engines such as Yahoo and Bing) can easily track customer engagement and trends.
We cannot neglect the importance of user reviews for both the benefits of improving the ranking of Google Maps and the conversion ratio.
Online shoppers always check for reviews before making any purchase online nowadays. More positive reviews better chance of getting ranked organically on SERP.
Especially if the products displayed are in a price range that is relatively higher than the normal ones, then there is a possibility that buyers will completely depend upon the reviews and the ratings, in such a scenario, you need to urge people more to give worthwhile reviews that are also positive so as to create an impact in front of your potential customers.
4. Make Google posts, that work for your Business
Google posts are directly connected to the GMB (Google My Business) page and can show up on local search results. They are like social media posts that have an image or a video with a caption as well as a URL.
Google posts can be a great way to reach potential customers to make them know that you are providing solutions for their problems or a query.
Provide a link to your site each time your post to drive more traffic to your web portal.
Be very sure to enter all the relevant business information on the GMB (Google My Business listing), and upload appealing high-quality images with an eye-catchy business description so as to make people click on your business.
5. Why not make use of search engines to generate profits
Being highly active on social media is a good way to promote your brand and increase its visibility overall.
If you want to get top ranking for business on social search, you need to show your presence online as impactful and different providing engaging content and insights to the customers to increase your reach.
It is mandatory to post regularly and interact regularly with potential clients along with creating a community of followers who are highly relevant to your searchability.
Keep in mind that every social platform has its own advantages.
Conclusion – Creating a lasting impression of your business can prove to be a great way of conversion for potential clients and customers. It is mandatory to brief them about your business and your presence Thus Google Map SEO can be contributing to the overall SEO of the search engine and the business ranking.
Every strategy when worked upon in detail can be helpful to increase and enhance the overall profits of businesses.
Google only loves you, when all others love you have been a major fact when it comes to the concept of ranking for businesses.