Gear Up with the 2022 SEO Trends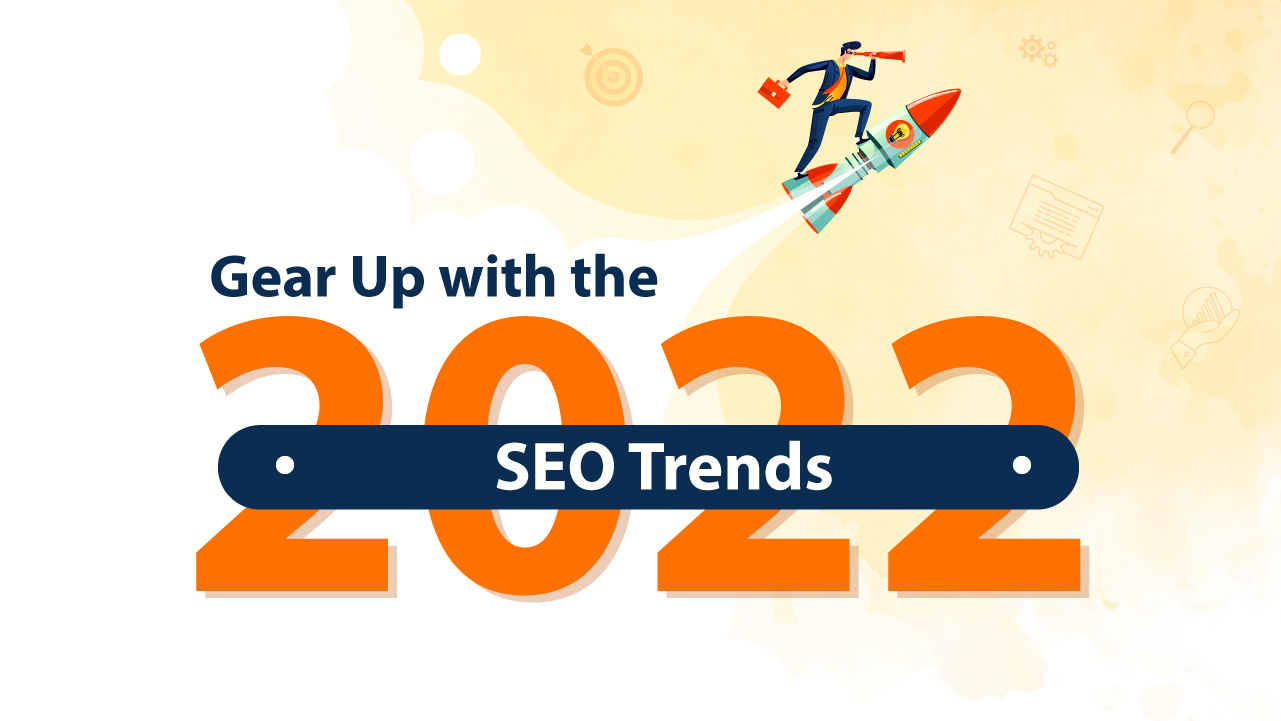 What is SEO? – A brief 
SEO or Search Engine Optimization is not a new buzzword. Explained in a layman's language it is a step-by-step process of bringing a website to a higher Google rank. The better visibility the pages have in search results, the more likely it is to gain attention and attract prospective and existing customers to a business.
SEO has been evolving constantly which makes it important for a digital marketing agency and digital professional to stay on track with this ever-evolving algorithm. No one wants to get on the wrong side of the algorithm or lack on the major search engine changes and thus it is important to keep an eye on the latest trends and changes. In this blog, we are going to cover the most important trends that one can leverage in 2022. 
The must-watch out SEO trends for the year 2022.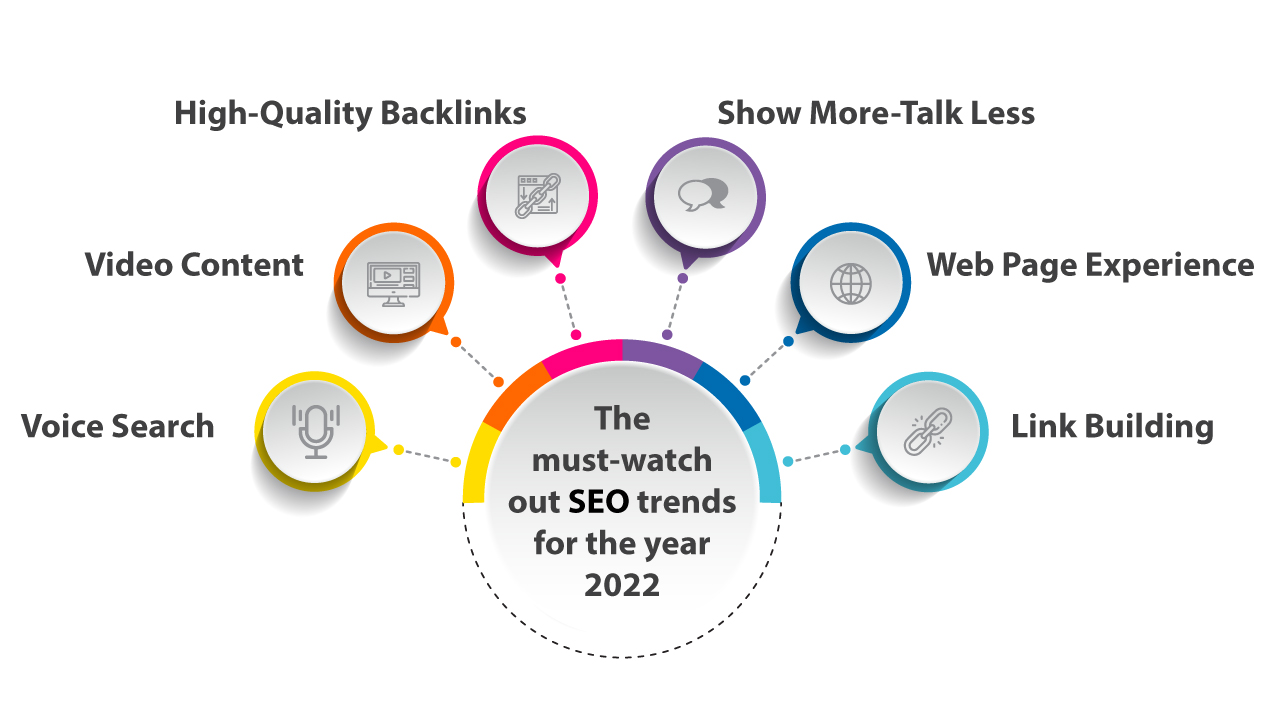 Voice Search

: Voice search is undoubtedly going to change the way people interact with search engines. The end goal of SEO is making everything easy and more efficient, which voice search does just right. According to a report published by Google, nearly 27% of the entire global population is using voice search on their phones.    

Video Content

: Youtube is the second most popular search engine following Google with more than 1 Billion users. So for the business that is not into videos yet, should get started now. 

But optimizing video content for search engines is the biggest challenge. You can start with optimizing the channel name, video title, and description. Even though the video description should not be overloaded, it is important to have a user-friendly description. The easiest way to optimize your channel is to use Youtube's autocomplete feature.
Show More- Talk Less

:

SEO

in the coming years is to be more influenced by the context rather than word count and keywords. It's time to think about compelling graphics, videos, and audio creatives. Attention can be easily earned in the digital world, but it is hard to nurture the same. It is important to understand that SEO is not a destination, it is just the beginning of the journey.

High-Quality Backlinks

: A single, high-quality backlink is far better than thousands of low-quality backlinks. Backlinks are the signal to Google that other resources find your content good enough to link it with their own content. When a website earns additional backlinks the search engines also infer that the website possesses valuable content which is worth ranking high on the result pages. 

Link Building

: Google has started penalizing the link schemes. Thus it is important to avoid any strategies that include reciprocal links, paid links, or non-organic links. If you want to rank their business to rank higher on search result pages, then focus more on ethical ways of getting a backlink. The best ethical way is by producing quality content that will attract links organically.

Sharing high-quality content across other social platforms also contributes to link building. But remember not to spam with links. It is important to make sure that the links are promoted with the relevant content.
Web Page Experience:

In early 2021, Google announced that page experience and

core web vitals

will be considered as a Google algorithm ranking factor. In simpler terms, site speed will now onwards be considered as a ranking factor. Thus, user bounce back rate will also now affect SEO rankings.
A few things to keep in mind while enhancing a user web experience are: 
Largest Contentful Paint– This measures the speed at which the main content of a page is loaded, and it should be under 2.5 sec.
First Input Delay– This measures the speed at which a user can interact with the page after landing, which should occur within 100 milliseconds.
Cumulative Layout Shift– This is a measurement of how often a user experiences an unexpected layout shift, which needs to be less than 0.1.
With every coming year, SEO is just getting more complex. Even though we have tried our best to cover the major possible upcoming SEO trends for the year 2022. But this isn't all. The metrics are constantly changing and it is critical to secure the top ranking. In the ever-changing digital world, it is imperative to stay on track with the updating trends and test out different strategic combinations to find which works the best for you. A digital marketer should not be afraid to test new waters.