8 Tips of Knowing Your Customer Better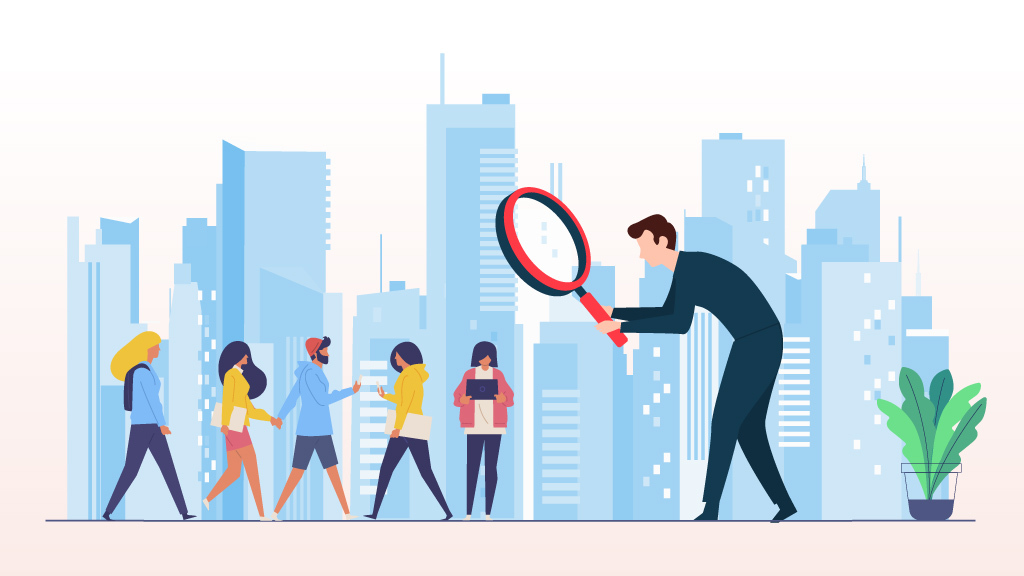 Business organizations need to develop products and services according to the needs and likes of their customers. It is impractical to know exactly how a customer thinks. The better you understand your customers, the more leads you can bring in for your business. But it is practical to keep track of their purchasing habit and analyze it to know their preference, likes, and dislikes. With an in-depth understanding of your customers, you get to know the key factor that is needed to provide them with a quality service. It's better said than done. Understanding the customers' psyche isn't an easy task and requires a sharp analysis which can let you anticipate their needs and expectations. 
Understanding the customers is not limited to the marketing department, but owners, freelancers, product developers, and even CEO needs to know about the customer to provide invaluable service. Before executing any of the following things, keep in mind the fundamental questions about the customer's needs and the motive behind the purchase.
Who is the customer? 

What do they need?   

When do they need it? 

Where do they look for it? 

How much are they willing to pay it? 
When you conduct such analyzes, identify the customer segments that share common characteristics. The commonality might include elements like age, gender, occupation, education, income level, geography, lifestyle, values, etc. 
Steps to know your customer better:
1. Touchpoint Analytics
We are consumed by data in the digital world. As a brand, you need consumer metrics and insights to understand what your customer base is expecting and how they are reacting. Google Analytics is one of the most integral ways to extract the value from different demographic insights and also helps in leveling down data sources across touchpoints to get panoramic insights about customer habits. The right mix of social media analytics tools and mobile data platforms can be used to capture in-depth data across the primary touchpoints.   It can be used to build a customer persona to improve marketing communication.  
2. Don't try to make assumptions
Making assumptions about the customer's tastes and preferences should not be followed as it keeps changing and it is not a smart marketing strategy. One marketing strategy that has worked for one customer in one year may not work for them the next year or for the next demand.
The market keeps changing and so do the preferences of the customer. The best way to develop any marketing strategy is to monitor the continuous interaction with the customer and get to know what their demands, expectations, or needs are.
This will help the business to formulate a strategy and satisfy the customer and to meet their expectations. Customer satisfaction comes only when you know your customer.
3. Conduct surveys
One of the best ways to know your customer is to conduct surveys and it would be very effective if you can get honest feedback from them. Conducting surveys is a useful tool to understand how they feel about any product and service and what their preference is. It helps in getting in-depth and specific information about customers. It also helps in building a relationship with them. Marketing strategy formulation becomes easy after getting insights into people's minds.
4. Leverage social media
Social media accounts play a major role in knowing customers. Some of the major social media platforms such as Facebook, Twitter, etc. are the easiest way to know their choice and buying habits. It is important to address customers. They face many difficulties and it is a good marketing strategy to interact and solve their issues through social media. In this way, organizations can identify their likes and dislikes.
Resolving customers' problems attract new customers as they get to know that you are standing with your customers for their satisfaction.
4. Interact with customers
One of the effortless techniques to get insights about customers. The companies can directly ask them what they want and how companies can improve to serve them better. The main importance should be given to "why" and "how" for a better understanding. Asking this will allow us to analyze how to provide an excellent customer experience. It is also a way to stand out from the competition as you always find new opportunities.
5. Mapping customer purchasing habits and traversing customers' path
The only way to understand the customer better is by mapping their purchase behavior and putting yourself in the customer's shoes.
Prepare a graphical representation of the customer journey. This representation should be based on the interaction between the brand and the customer. It should not be focused on one-time communication rather it should be done before, during, or after purchase.
Think of yourself as a customer and analyze what will be your choice, and how you will prefer things, and then give this proposal to the customers and take their opinion.
6. Anticipate, predict and plan for the future
Planning for the future helps to anticipate if something will go wrong in the future. Planning is not just important for the present, creating a plan is also necessary. It allows the organization to deal with or respond to customers in the right manner during stressful situations.
It allows you to figure out the features preferred by the customers again and again and the ones they didn't use. Most visited pages and features assist in the formation of content strategy and formats that can be used to solve the challenges faced by the audience.
While planning for the future you will be able to recognize the most common features and why it has been liked by people. It also develops the scope where you can find out what are milestones your competitors have achieved and how you can incorporate what you don't have now.
7. Research for the keywords
The mindset of the customer can also be understood by keeping a watch on what are the keywords they are searching for. This includes what they are searching for, what their frequent online searches are, the items they look for, and most importantly from where they tend to purchase.
It allows the organization to identify the keywords and target them according to them. Keywords allow us to understand the interest and the products and services customers are looking for.
8. Give importance to customer reviews
Never think that customer reviews do not hold any value. Whether it is positive or negative, acknowledge them. Responding personally to the reviews reflects that the customers are valuable and you get to know their honest and unbiased feedback. It helps in getting conversational insights.
Online reviews have a huge impact on the buying behavior of other people too. The customer reviews can be categorized in tabular form. It provides a way to easily understand the customers in a better way and to provide the best possible customer experience. Regardless of where they appear, be dedicated to providing a personalized response to each of them. This makes your brand look more humanized and shows your commitment to the customer experience. A huge chunk of buyers trust online reviews and are directly influenced by them. Reviews being such an integral part, it becomes important to have a consistent response.     
Every business ought to do things in order to understand what their customers want and where they are looking for it.