Organic reach is important for growing business successfully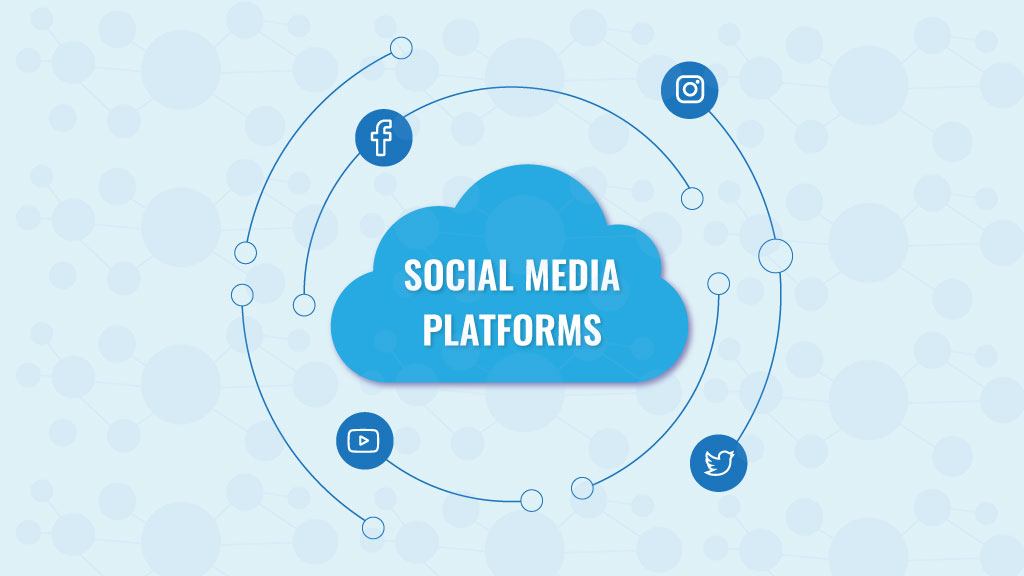 The journey of a successful business is carried out by social media platforms which helps the business to succeed in its intent. Social media is a platform for transmitting the information.
Social media plays the role of interconnection amongst persons in which they generate, share and exchange information and ideas. There are two ways of building your audience organic audience and paid audience. The organic audience is those who utilize social media platforms without any monetary transaction. The paid audience is the ones who utilize social media platforms with the involvement of monetary transactions.
Social media plays a major role in everyone's life in the present scenario. One who possesses a large business and even one who possesses a small business requires social media as their marketing platform. It helps in bringing out the attention of customers to your business, products, and services.
It is a way to associate your business with your customer, generating leads and expansion of the business and revenue. The majority of people are engaged in social media accounts for the latest fashion and brand updates. So, it is considered to be one of the best digital approaches to access the social media platform for the growth of the business.
Some of the prominent social media platforms are:
1. Facebook– It is a free social networking website where users are allowed to create an account, upload images, and videos, to be connected with your friends, family, and associate. Facebook reach is the maximum amongst all of the social media platforms. Facebook reach includes the organic audience and paid audience.
To be on the path of success there is a need to increase and maintain the organic reach and for that purpose, there is a need to understand that your brand should have the essence of human everything should not be atomized. There is no need to schedule your latest blog links and products. Your post should majorly focus on social content to maintain the interest of the users rather than promotional.
2. Instagram– It is a social networking service which gives a platform to share snaps and videos. Instagram is a part of Facebook but it has its own identity in the marketplace. Instagram is the platform which deals with an organic audience and paid audience also.
It is always preferable to have two-way communication as your user needs to understand your perspective too, so always be creative which can bring out transparency. Communicate with your audience through your content, focusing on the uniqueness of the content.
3. Twitter– It is an online news and social networking site where people communicate with each other and share their views and this process of communication and sharing views is known as a tweet. Organic tweets are the ones which make it to the followers without any usage of advertisements or promotions.
When different people are going through your tweets on their Twitter feed then you can be an assurance that it is an organic post. If that is promoted then it is paid tweets.
Every tweet is not for everyone, some tweets are for some specific audience some may be for general view. So be aware of your audience, talk to them, use applicable hashtags, keep it precise, know the perfect timing to tweet.
4. YouTube– It is a platform where people can share their videos and watch videos of other people and like, share and comment about the videos.
It is necessary to prepare a strategy for the increase in unpaid reach so there is a need to do in-depth research of keywords used by the users, the videos should be optimized before after uploading, find innovative ways to engage the customers, maintain consistency in the timing of upload.
5. LinkedIn– It is social networking for professionals where employers post job opportunities and candidates post their Cvs. The audience will be only engaged with you if they find your content and format different and attractive. The comments should be answered, always try to use hashtags so that you can avail its benefits, decide your target.
Why there is a need to increase organic reach?
The importance of organic reach is that there is a necessity to strengthen a group of loyal followers and customers by posting pertinent content and interconnect with those who connect with your brand. If you want to be seen to your customers with your accurate principles and culture, while showing that you are interested in learning about the values of your customers, organic social media marketing is the best way to do so.
My business is growing day by day with the help of organic reach. If you want your business to grow in the same manner you should follow these things:
1. Post routinely
Social media platforms are the interaction platforms for the audience. Every social media platforms have followers and they want to be connected with you, but they need some interesting content for which they can say something in response to so the content must be creative. When you make a plan to update your media platforms regularly, you should focus on the timing of posting.
2. You should be aware of the requirement of your audience
Always focus on your content, you will find an engaged audience only if your content seems interesting to them. The audience will like, share, follow and engage with you only because you are providing them with what they want. There is a possibility of guesswork in analyzing what the audience wants, but for those certain things which you need to take care  to examine that:
Always track your competitors having the same target audience, how they are preparing the content, if there is a lot of engagement of audience what are the reasons which are helping them to achieve that.
Be updated on what is going on in the market. What are the things which are trending amongst the customers and influencers? There is a need to be aware of the major hashtags which are being used. This will help in to be aware of what is creating a trend amongst the audience.
Keep an eye on the keywords which are engaging most traffic and enhancing your posts.
3. Build a relationship with your audience
The base for social media is to have an engagement with the audience. The appropriate content posted on the appropriate time consistently builds the trust of users and casual visitors can turn into a loyal audience. You should always be available for your users providing answers to their questions, appreciating them on their comments by liking it, responding to their direct messages this all helps in maintaining the relationship.
4. Work smarter, not harder
Have a clear focus on posting content with quality rather than posting unwanted content on your page. Everyone has a different business so always keep experimenting with different frequencies. Quality over quantity will attract more people and audience retention will be maintained. The focus should be on easy username, attractive brand logo/image, effective keywords, link to reach your website.
5. Always post during moderate hours
It is often believed that when there are more people active on the social sites you should update your posts in that period but they should also realise in the storm of content your content will be just treated as one of the usual content. There is a high probability that your content will get low attention which it can receive during moderate hours.
Conclusion: When a period of existence starts for business it has a dependence on social platforms and when the journey needs to grow its major reliability depends on the organic audience. The reason for it is because everyone has knowledge about your credibility so to build that and to become one of the trustworthy business this reach needs to grow and it helps you to flourish. The unpaid audience is the ones who later on turn to be a loyal audience and customer for your business. They are following you but they also create loyal followers for you.