Six ways to stand against your competitors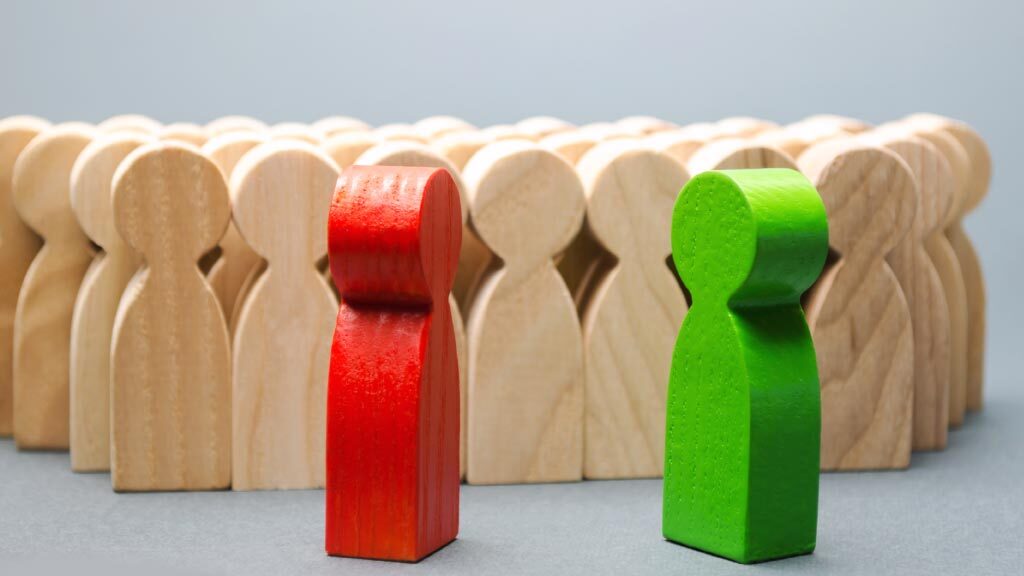 In this competitive world, it's all about competition everywhere no matter in which sector are you or in which phase of life. After being surrounded by competition, the winner is the one who stands against the competitors and has something unique. In the world of business, it is the same stand against your competitors by offering something unique.
Many organizations come into the market but very few of them are able to sustain themselves. In a very large number, there are business failures and the simplest reason is they are not able to offer something unique in the market. This does not imply that this is the only reason but it is one of the prominent ones. Building your own identity is a difficult job to carry out. To build your own identity you need to differentiate yourself from others.
How to stand against your competitor?
By referring to this blog you can get aware of some of the ways in which you can differentiate yourself from others and establish yourself in the market.
1. Be clear and honest about your product and service
Never lie to your customer about your product or service. Tell them only those features or advantages which your product has, don't try to exaggerate any of them. Lying to customers means losing out their trust for a lifetime and spreading it in the whole market through their word of mouth.
2. Be unique
Always try to be unique with your products and services because there are many people out there in the market. Revamp it by using the latest technologies and introducing variations in them. Try to grab attention by using different means such as social media. Everyone says they are different but just saying it is not enough you have to really show your customers how you are different, what is with you that makes you unique and why they should opt you in comparison to others.
3. Accept mistakes and bring out solutions to them for a stronger relationship
Admitting any mistakes committed by you intentionally or unintentionally forces the customers to trust you and it helps in building a strong relationship with your brand. Hiding any mistake can break their trust and can lead to spreading a negative image of your brand in the market. It is not about only admitting the mistake you need to give out some compensation if any damage is done due to the mistake and bring out the solution for it.
4. Create some attractive offers or guarantee
Guarantees and offers are a very attractive and manageable way to eliminate the hindrance faced by people before purchasing any goods or before availing andy service. It reduces the ratio of risk associated with the product and service. Providing the guarantee also helps in relationship building and make your company more trustworthy. It helps to showcase that you really care about their retention and satisfaction.
5. Start providing blogs
It is a good way to give information about your company in a detailed manner. Initiate the blogs related to the culture, your way of working which can help you to make your customer familiar with you and encourage them to put their trust in you. It is a way to put your ideas into your customer's mind. Later on, you can talk about the technologies used by your company and so on.
6. Participate in social responsibility
Fulfilling some of the social responsibility make people aware of your brand and helps in building connections. Corporate social responsibility helps the customers to recall your brand, bring more revenue, and increases goodwill and credibility. Excellent CSR programs always keep you in the news which leads to hammering about your brand in the people's minds.
Before starting a business people are not involved in in-depth knowledge about the business. Having an idea of starting a business and implementing it into reality is two different things. Many businesses start in a day and shut down the other day as there is a lack of critical thinking and to be different in the market. Your business will only grow when you know the key to establish it perfectly.
Conclusion:
You need to learn from you and others experience when you think of a business. It's very difficult to be unique or different from others but it is the key to your business development. Use different minds and ideas that can help you to differentiate yourself. Using different mind s means getting numerous ideas that can help you to be a grand it the market.