Free technics to increase website traffic organically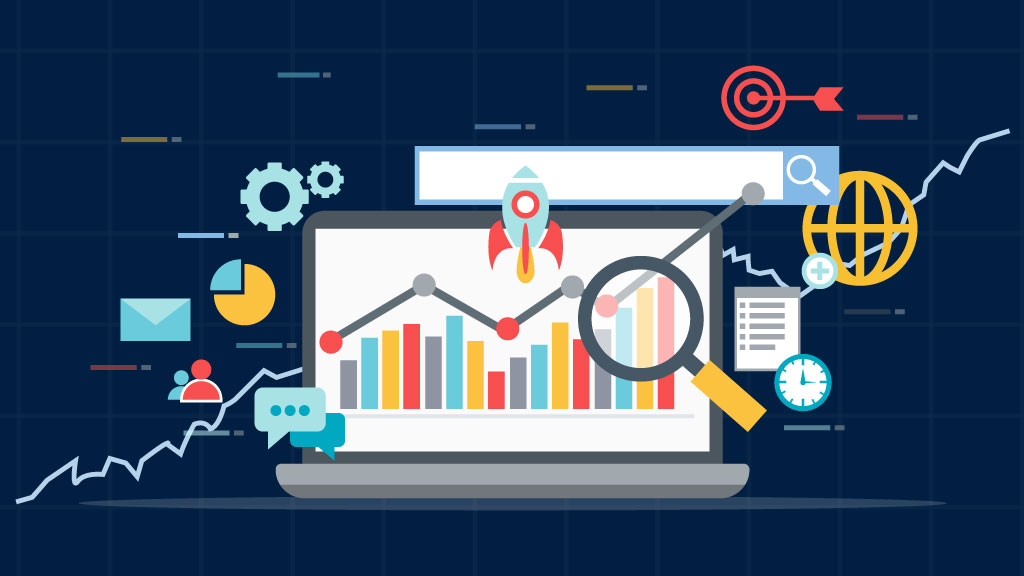 Website traffic can be of a huge benefit. It increases the reputation online as well as helps in increasing the online presence. More the clicks more will be the relevancy of your website for the audience. Thus, it is highly essential to increase the traffic to your website. Some of the free techniques that can be used for this are:
It has been proved that an approved and optimized Google My Business listing can get you many more visits than expected. This is a great way to get more traffic to the website.
Google demands much and much more information. If you are listed with all the details and information needed by the customer then the customers can directly contact the business.
Are the users getting linked or engaged to your site. Are they spending enough time on your page and visiting your relevant content.
To improve the relevancy score on Google, it is highly necessary to give additional content to the users visiting you. One of the great examples of a site with the "Stick ability" to keep the users stick to the website is Buzz Feed. At the end of every article, few relevant articles are present to link the audience.
Social media is one of the most popular sharing and connecting tool that can be used to drive immense traffic to the website. A free marketing tool used to generate free traffic. Make use of FB, Instagram, LinkedIn or any such social platform to promote blog posts and other useful pages on websites.
This way, you can turn social media audience into your website visitors and draw traffic from them as well as their networks if the content you post is shareable or relevant to them and their networks. Creating relevant and useful content is not hard as it may seem earlier, it is just about amplifying or simplifying your product to the audience.
Video marketing is on a boom these days with more and more brands preferring to go online with video content. It has been researched that nearly 50% of the audience act after watching a video advertisement.
Give people what they want and they will give you more business. Every business should have a youtube channel set up and regular videos being posted on them. Consumers want more videos from brands.
People will prefer watching a video about a product than reading it.
Backlinks are another great tool to get visitors from another website to visit your website. A backlink is a link driven by another website.
Backlinks also can bring a targeted audience to your website to increase the sales and the business. In addition to this, more backlinks increase the trust that Google invests in the websites and can help the websites to link higher in the search engines. If Google finds that trusted sites are linking to the website, then Google will automatically rank it higher in search results.
In this technological age, no company can afford to ignore social media.
Social Media usage is increasing at a rapid rate worldwide, thus it can act as a growing platform for marketers to showcase their products and their presence to their potential customers.
Generating leads and traffic to websites has been the main concern for businesses today. A great way to go for this is through SEO or search engine optimization.
Using tools to improve SEO and page visibility can be beneficial. From keyword research to structuring data and improving snippets, all can prove to be beneficial as a part of SEO.
When people are looking for something online, the first thing that they will click on is Google search results.
People who might be not even knowing about the existence of a company may come and visit the website. You can make them stay with you as loyal customers with the right SEO strategy.
One of the most significant ways to raise your traffic is by writing a high-quality guest post for a popular blog.
Start by building a relationship with the blog's owner. Visit their blog and write a high-quality comment.
Nowadays having a profile only on social media platforms is not enough. You need to be actively involving yourself on those platforms. Don't just create a profile for the sake of creating it. Go active with those profiles too to have your audience engaged with you.
Getting an attractive landing page designed for driving traffic to the website is another free technique businesses can use to drive more and more traffic. Landing pages are the pages that are designed specifically for the offers such as a discount or free guide or so on and so forth.
These landing pages focus mainly on what the customers require and how they can be moved and converted into consumers and has a call to action initiative attached to them. Landing pages are really specific to the targeted audience and can be designed to increase the sales funnel.
Native video is increasing more and more on platforms like LinkedIn.
Long texts with a clear idea can also work for the platform. LinkedIn can be a great way to connect and engage with corporates online and be connected to the people or the topic that interests you.
Connecting with more like-minded people is a great way to drive audience and traffic to increase the visibility of the brands.
Years before people use to go to Yahoo to find the answers to their questions, Quora is the new generation Yahoo in a nutshell.
Quora can be used as a platform to generate more unique visitors.
Answering questions on Quora relevant to your business can attract people to visit your site and get connected with your business naturally.
Long-tail keywords have many benefits, they are easy to a tank with low competition and can drive the majority of the traffic. On the other hand, long-tail keywords are much less competitive, and they will drive the majority of your traffic.
This does not mean that short keywords for SEO are impossible to rank. But with competition increasing regularly, it is the long-tail keywords that can make a difference
Rich snippets are one of the best ways to describe what your website is all about and give an insight to the audience of how much can they get benefitted from clicking on the website.
Another rich snippet can be made use of to enhance the web rankings and visibility, one being the customer reviews.
Videos have become the main strategy for marketing nowadays. It has become a thing of prime importance for businesses to get more popular and more viral.
People are searching for more and more video content. If you can provide high-quality videos for then you can win a chunk of the market in a really easy way.
This is not an organic way to generate views and leads but paid advertisements is a great way to drive people to your business who are looking for the services you provide.
One of the most efficient forms of search advertising is Google Ads. With Google Ads you have to pay to redirect visitors to your website and that too in a cost-effective way i.e by paying only for the number of clicks.
Even with social media paid campaigns can be done to increase website clicks thus redirecting the visitors to customers and conversions.
Conclusion
With brands going online to promote their business, getting more website clicks and website visits can generate more traffic. Many free techniques can be used for getting more website clicks.