Benefits of Influencer Marketing for Small Businesses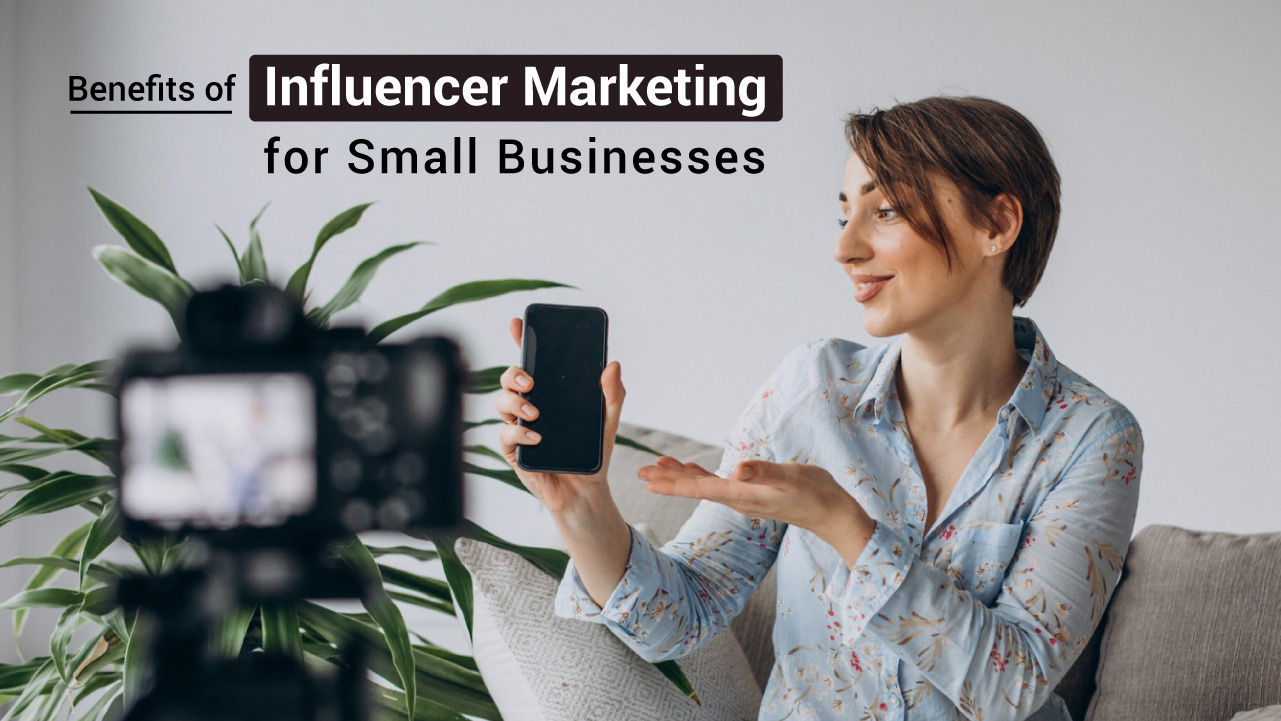 With accessibility comes options. As the world of digital marketing and online eCommerce expands, consumers are spoilt for choice when they make a purchase decision. 
In times like this, trust plays an important part in any business's success. With 658.0 million internet users in India, eCommerce still struggles to make a mark. This is because a majority of Indian users are skeptical of products online, and would prefer to make purchases in person. Of course, the Corona pandemic has contributed to a shift in this mindset. However, small businesses still struggle to get a piece of the market share. This is because big players are trusted and have a loyal customer base. 
So how do small businesses increase their reach and authority in the marketplace? The answer is influencer marketing. If asked a decade ago, people would have considered influencer marketing was limited to celebrities and public figures. But now, the market is so wide that there are fraud cases too. Again, what exactly is influencer marketing?        
It is a kind of social media marketing that uses endorsement or product mentions through individuals who have strong social media following or are experts in any niche. This marketing strategy works because of the high trust level of the influencers and thus their recommendations serve as social proof for potential customers. The benefits of influencer marketing are manifold and this is an efficient and cost-effective method of digital marketing.
The misconceptions of Influencer Marketing 
As generally thought, it is not just merely about finding a social profile with a huge follower base and offering them money to expose the good things about your brand. There is a slight difference between viral celebrities and influencers. Influencers are the ones who spent time building their own identity and cultivating a genuine followers base. Many influencers have an organic follower base developed with utmost patience and thus are naturally protective of their reputation. 
This marketing strategy isn't about a quick result. Much similar to content marketing, this too takes a slow & steady kind of approach, not directly focusing on the selling. Use influencer marketing to demonstrate credibility & thought leadership among similar brands. It is a slow play of acquiring loyal and engaged followers.           
Types of Influencers
Any profile can become an influencer profile because of their social media presence, but a difference can be lined based on their followers and content quality. The primary way to differentiate the influencers is on the number of followers: 
Nano-Influencers:

With a range of 1000 to 10000 followers, these influencers hold a high trust among their followers and are thus likely to carry high authenticity level too. 

Micro-Influencers:

Being a preferred option to attain the desired results, they have a follower range of 10,000 to 1,00,000. Even though the number of followers is low, they are genuinely interested in the niche.  

   
Macro-Influencers:

Holding the expertise to their niche, they have followers anywhere between 1,00,000 to 10,00,000. They are highly beneficial to the brands looking for more social exposure due to their better engagement with their followers. 

Mega-Influencers:

Also known as celebrity influencers, they are the ones with more than 1M or more followers. 
Why should you opt for influencer marketing?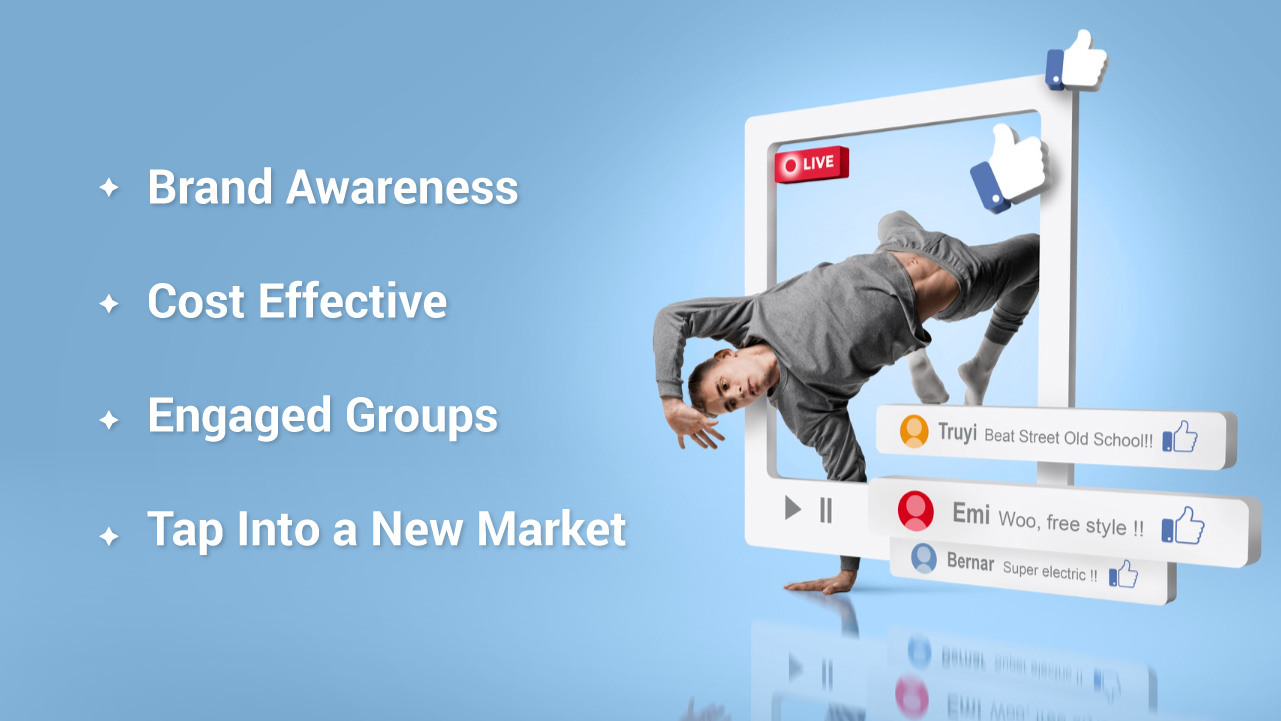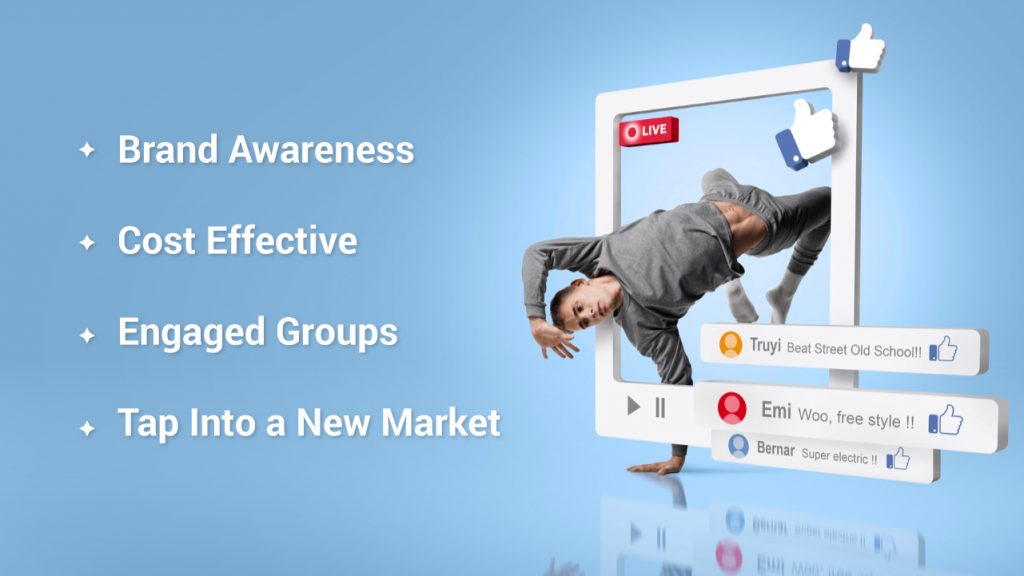 For a small business, micro and nano influencers, are a better option than mega influencers. Small businesses are looking for more authentic content and not just promotional influencers. Strategizing influencer marketing can be tricky as the audience's behavior keeps on changing and the influencer's work is a transformational process.      
Brand Awareness
Since 2016, the number of sponsored posts has increased by 5 times. This is because influencer marketing is the quickest way to establish brand awareness. 
More than 90% of marketers have admitted that influencer marketing has greatly benefitted them and helped them improve their reach and made them more recognizable.
When influencers promote a product or a company, they tend to provide immediate exposure to a new audience. This means the benefit of influencer marketing is that it's not only effective but also quick to show results. Brands can strategically pick influencers with followers that belong to their target audience. This will give a higher return on investment and increase brand awareness amongst the intended consumers. 
Cost Effective
The good thing about influencer marketing is that you don't need to invest in big accounts to make a difference. This form of online marketing is much more accessible since even micro-influencers can contribute significantly to the marketing strategy. 
In fact, a lot of big brands also rely on micro-influencers since they have higher engagement rates. Their communities are more tight-knit and hence more effective when it comes to marketing. 
For marketing at a local or regional level, these accounts are the most effective. What's even better? A lot of these marketers have become social media influencers as a hobby and hence tend to charge less. Many even work on a barter system wherein they receive free products for promotion. This is highly cost-effective, which is one of the benefits of influencer marketing for small businesses. 
Engaged Groups
Influencers tend to provide a sense of community and hence enjoy better engagement rates. They have tight-knit communities and have significant influence over the purchase decision of their followers. Micro-influencers have an 8% engagement rate on average, which is much higher than macro-influencers and branded pages. 
The way to effectively utilize this benefit of influencer marketing got a small business is to do a thorough analysis of their followers and see if it matches their intended demographic. These are the factors to consider about their following when selecting an influencer to work with- 
Age

Geographic location 

Income level

Education level 

Interests

Marital status 

Occupation 

Gender
It is also important to note that your ideal customer may not be a consumer and hence it is important to back this research with the right analytics to make sure you hit the nail on the head. 
Tap Into a New Market
The aforementioned method is great when you are looking to increase followers within your target audience. But one of the benefits of influencer marketing for small businesses is that you can just as easily tap into a new market and find new consumers with a different demographic. This is one of the tactics used by many businesses to increase their influence. 
One of these companies is SodaStream. It is a company that manufactures home carbonation tools. They were exclusively marketed to families in the past. But upon realizing that a large chunk of their consumers is millennials without kids, they decided to approach one of the actors from Game of Thrones. This helped them grab the attention of a new demographic that was interested in the product and helped them target these groups without making a major shift in their messaging and marketing. This is a quick and effective solution to the issue and helped the brand increase ROI. 
Influencer marketing is on the rise and although there is a lot of glitz and glamour associated with influencers, it has proven to be a very smart and effective way to drive sales and enhance marketing efforts. 
Plan your influencer marketing strategy 
Just like any other marketing strategy, influencer marketing takes a long dedicated period for planning & targeting. Sending free samples & discounts to everyone asking is just not the right way to pave your way for strategic success. 
Find the right influencer: Right research is the first step towards your right goal. Stick with one platform when planning to start then think about exploring others. The ideal platform to pick is the one with the optimum presence of your brand. Look for the influencers you are interested to work with and how much they align with your brand. Decide if you want to pick up a massive following celebrity or a micro-influencer.       
Budget & Management Criteria: While you are done researching, you might have a rough idea about what budget you need to allocate. An influencer marketing campaign is never a set-go strategy. It involves a lot of monitoring & constant follow-up. Influencers do handle multiple partnerships and might fall behind in timely posting or tend to make errors. Having a more hands-on relationship with them will cultivate & refine the bond. If budget permits, think about setting up a formal ambassador program. Also, you can approach an influencer marketing agency to hire a bets suited influencer.  
Goals & Message: Many brands prefer using influencer marketing to elevate brand awareness and increase sales. But during the initial stages, it will be more effective to kick off the strategy by aligning it with the brand's needs. While your social presence targets a random thousand audience, influencer marketing targets a very specific audience who are genuinely interested in your service/product. The message is as important as your product/service quality. Strategize in a way that you don't stifle influence's creativity or anything unrelated is posted.      
Outreach Influencer: Get back to research. Plan around your goals and the type of influencer you want to target. Before finalizing an influencer, check if they are legit and have posted similar things before. A micro-influencer can be contacted directly by dropping them a message in their DM, while the established ones have their contact details in their bio. 
Review & Refine: Keep pre-determined check dates to check the progress of your influencer marketing campaigns. One can't assure that all influencer campaigns will turn into a success, but you will learn something or the other from each one you create.   
Why does it work
When an influencer gets associated with any brand, the audience starts associating the brand with a certain identity and unspoken promises. This marketing strategy works well because the consumers tend to organize themselves into alike groups where they feel heard and answered. At the end of the day, one looks up to their role model who answers their queries and a share similar traits. The more relevant the influencer is, the more quickly the audience accepts them. 
This is the power of influencer marketing. It helps in bringing in a shift in the mindset of the larger audience in a short time, then influencer marketing is one of the most effective ways.         
Influencer marketing tools
Now, that you know how it works, are you wondering how to measure the actual results? Get ready to get started with influencer marketing, here are a few tools for you to make it easier.  
Facebook Brand Collabs Manager: It is a free tool from Facebook that allows brands to connect with pre-screened content creators. By connecting with the authentic connections of popular creators, your brand can win over new fans and increase its reach. This is one of the popular ways to get actionable insights into the best-suited talent.   
Hootsuite: The search stream can help you discover influencers for you by monitoring industry-relevant conversations across different channels. Set your initial preferable influencers and add them to the stream. Through this, you can track their activity, popularity, and audience engagement. With this, you can understand the influencers relevant to your brand and also get to know about potential influencers to connect with. 
Right Relevance Pro: With this app, you can search for the top content shared by the influencers. The app also classifies the influencer based on topic & location. With the help of this app, you can identify thought leaders and potential influencers by judging their content quality.  
Incense: Through this app, you can connect with a network of more than 35,000 content creators, who can help build your brand through custom branded content. The brand content can be promoted through Facebook and Instagram ads. Instagram stories can be optimized and with the help of AI video editors, the content can be broken down into multiple videos.    
Below mentioned are the top 10 reasons why a brand should opt for influencer marketing: 
They know the audience better. 

Disguise the use of the brand in a conversation. 

Discover the untapped audience group.  

Analyze the audience better. 

Build brand credibility. 

Compete against competitors. 

Direct impact on your social media presence. 

Aid in changing brand perception. 

Flexible marketing budget. 

Help in creating a brand appeal.  
In recent times, the growth of influencer marketing has been unprecedented. Word-of-mouth marketing tactics are still considered one of the most successful strategies. We can say, influencer marketing is a recreation of the same via social media. And, adding to the success, the continuous growth of influencer marketing has proven to be beneficial for both parties involved. Influencer marketing is the right perception for brands looking to enhance consumer trust and brand recognition.  
At Ideatick, we've worked with several brands on social media marketing that helped them expand their audience reach. If you'd like to find out how we can help you, email us at info@ideatick.com