Benefits of Influencer Marketing for Small Businesses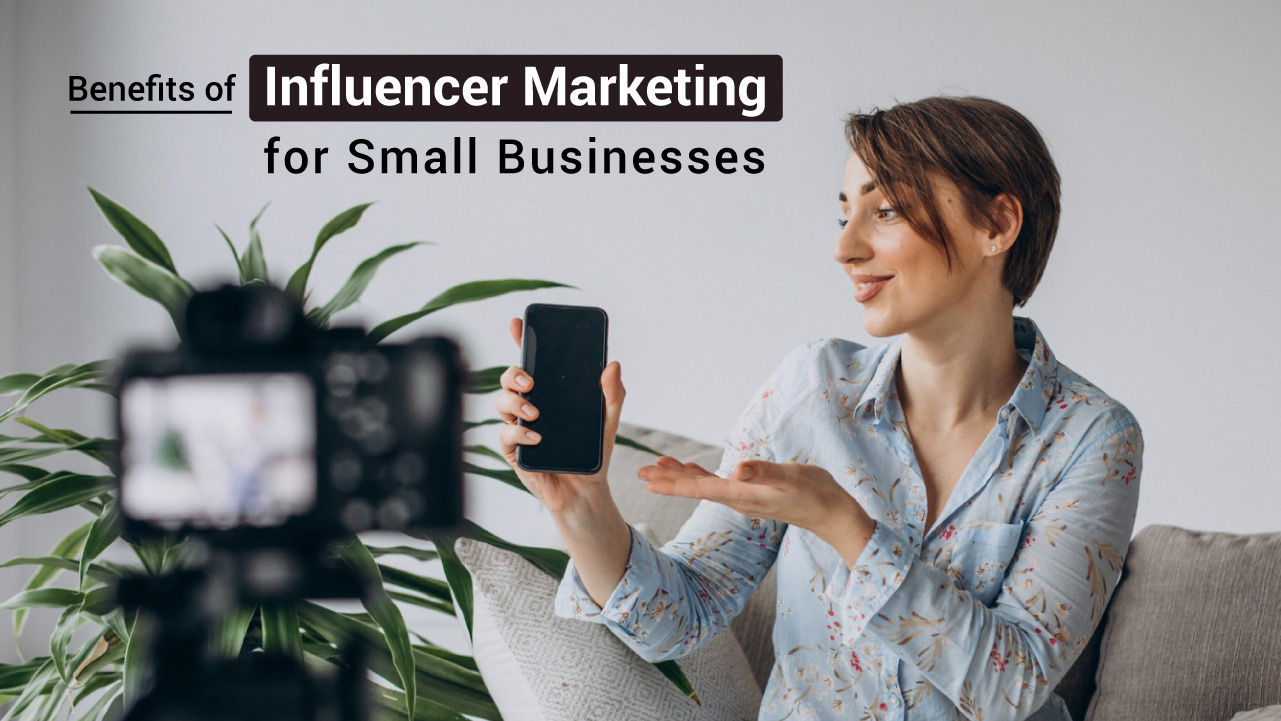 With accessibility comes options. As the world of digital marketing and online eCommerce expands, consumers are spoilt for choice when they make a purchase decision. 
In times like this, trust plays an important part in any business's success. With 658.0 million internet users in India, eCommerce still struggles to make a mark. This is because a majority of Indian users are skeptical of products online, and would prefer to make purchases in person. Of course, the Corona pandemic has contributed to a shift in this mindset. 
However, small businesses still struggle to get a piece of the market share. This is because big players are trusted and have a loyal customer base. 
So how do small businesses increase their reach and authority in the marketplace? The answer is influencer marketing. The benefits of influencer marketing are manifold and this is an efficient and cost-effective method of digital marketing.
Here are some of the benefits of influencer marketing for small businesses-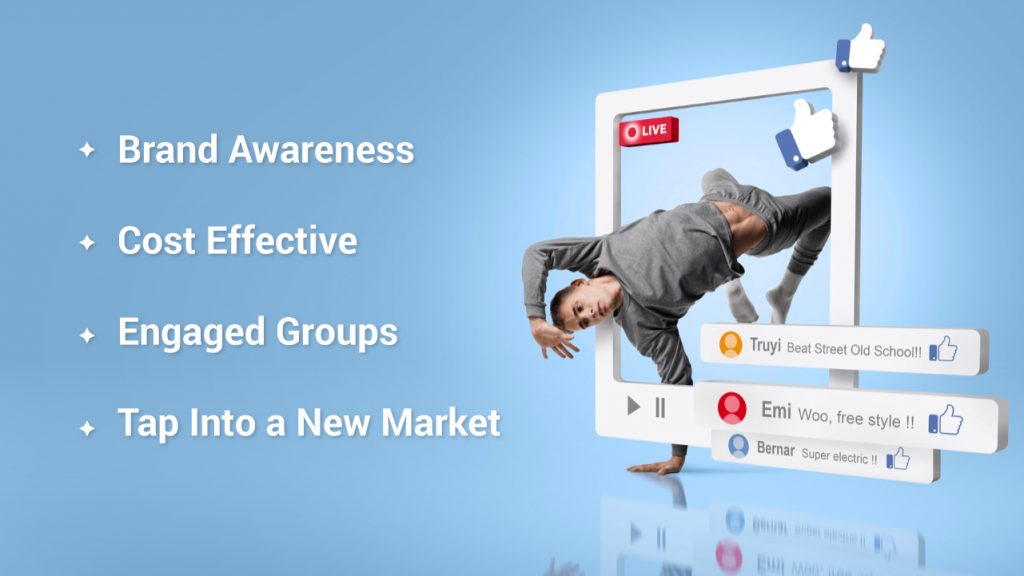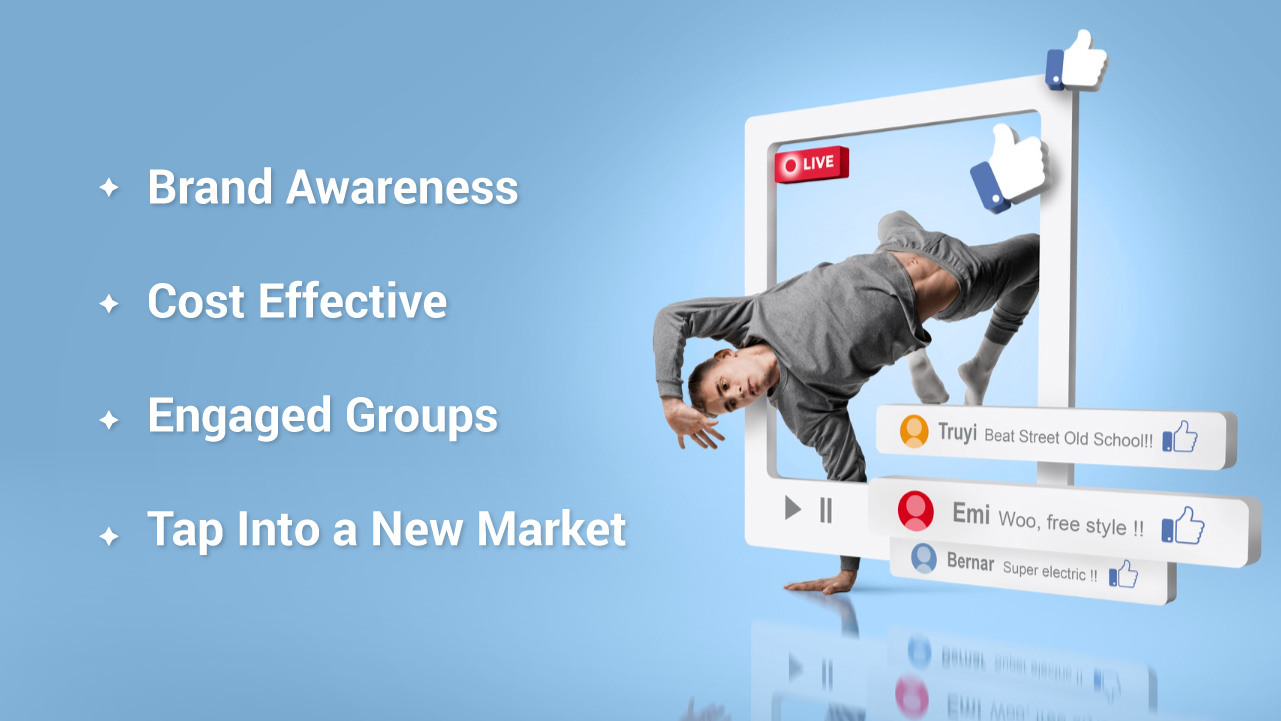 Brand Awareness
Since 2016, the number of sponsored posts has increased by 5 times. This is because influencer marketing is the quickest way to establish brand awareness. 
More than 90% of marketers have admitted that influencer marketing has greatly benefitted them and helped them improve their reach and made them more recognizable.
When influencers promote a product or a company, they tend to provide immediate exposure to a new audience. This means the benefit of influencer marketing is that it's not only effective but also quick to show results. 
Brands can strategically pick influencers with followers that belong to their target audience. This will give a higher return on investment and increase brand awareness amongst the intended consumers. 
Cost-Effective
The good thing about influencer marketing is that you don't need to invest in big accounts to make a difference. This form of online marketing is much more accessible since even micro-influencers can contribute significantly to the marketing strategy. 
In fact, a lot of big brands also rely on micro-influencers since they have higher engagement rates. Their communities are more tight-knit and hence more effective when it comes to marketing. 
For marketing at a local or regional level, these accounts are the most effective. What's even better? A lot of these marketers have become social media influencers as a hobby and hence tend to charge less. 
A lot of them even work on a barter system wherein they receive free products for promotion. 
This is highly cost-effective, which is one of the benefits of influencer marketing for small businesses. 
Engaged Groups
Influencers tend to provide a sense of community and hence enjoy better engagement rates. They have tight-knit communities and have significant influence over the purchase decision of their followers. Micro-influencers have an 8% engagement rate on average, which is much higher than macro-influencers and branded pages. 
The way to effectively utilize this benefit of influencer marketing got a small business is to do a thorough analysis of their followers and see if it matches their intended demographic. These are the factors to consider about their following when selecting an influencer to work with- 
Age

Geographic location 

Income level

Education level 

Interests

Marital status 

Occupation 

Gender
It is also important to note that your ideal customer may not be a consumer and hence it is important to back this research with the right analytics to make sure you hit the nail on the head. 
Tap Into a New Market
The aforementioned method is great when you are looking to increase followers within your target audience. But one of the benefits of influencer marketing for small businesses is that you can just as easily tap into a new market and find new consumers with a different demographic. This is one of the tactics used by many businesses to increase their influence. 
One of these companies is SodaStream. It is a company that manufactures home carbonation tools. They were exclusively marketed to families in the past. But upon realizing that a large chunk of their consumers is actually millennials without kids, they decided to approach one of the actors from Game of Thrones. 
This helped them grab the attention of a new demographic that was interested in the product and helped them target these groups without making a major shift in their messaging and marketing. This is a quick and effective solution to the issue and helped the brand increase ROI. 
Influencer marketing is on the rise and although there is a lot of glitz and glamour associated with influencers, it has proven to be a very smart and effective way to drive sales and enhance marketing efforts.