Role of ORM in Digital Marketing : A Complete Guide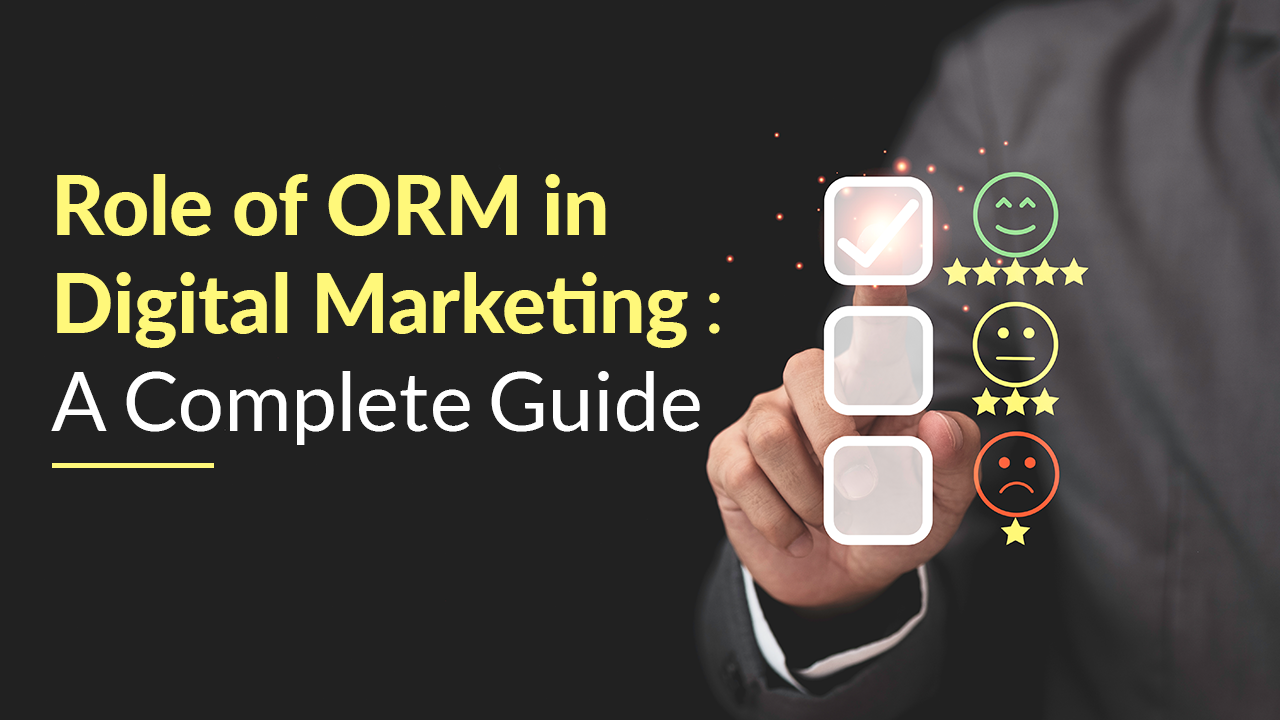 Reputation matters for an individual as well as a brand!!
Any business owner understands the importance of a strong reputation. It is true that with a great reputation, a business can stand out from competitors and increase revenue. Take Nike for example. There are so many sportswear brands and so many shoes available for cheaper rates, yet people prefer Nike because of its reputation.
Reputation is everything! With a high reputation, people trust the brand, which influences their decision.  
Reputation Management:
Just like a person's reputation, a brand's reputation is about how the stakeholders, customers, and the market views the brand. This accounts for their quality, goals, and impact as well. Contrary to popular belief, It is about more than maintaining a brand through crisis management, by responding to negative reviews and feedback on social sites. It is more than resolving customer complaints and negative impressions about the company. 
Reputation Marketing: 
Online Reputation Marketing is promoting and monitoring the content and feedback given by customers. These include reviews, social media comments, press, online forums, etc. Through this, it is better to understand what is being said about the brand, what the customers expect, and how to improve the products and services to better meet their needs.
Online reputation marketing has now become a major factor in customer acquisition or retention. More and more brands are paying attention to customer reviews and feedback. Companies are implementing various online reputation marketing solutions to achieve long-term success and growth.  
Does Online Reputation Marketing impact Digital Marketing? 
Anything that is on the internet, impacts the reputation and hampers the efforts made toward digital marketing. People judge the brand by what they see on Google. People search for your brand and come up with different feelings towards the brand. A negative presence or no presence severely impacts the brand's success. 
How to identify your online reputation? 
Before you start making improvisation, it is important to analyze your current position. Measure your online reputation using the ways given below: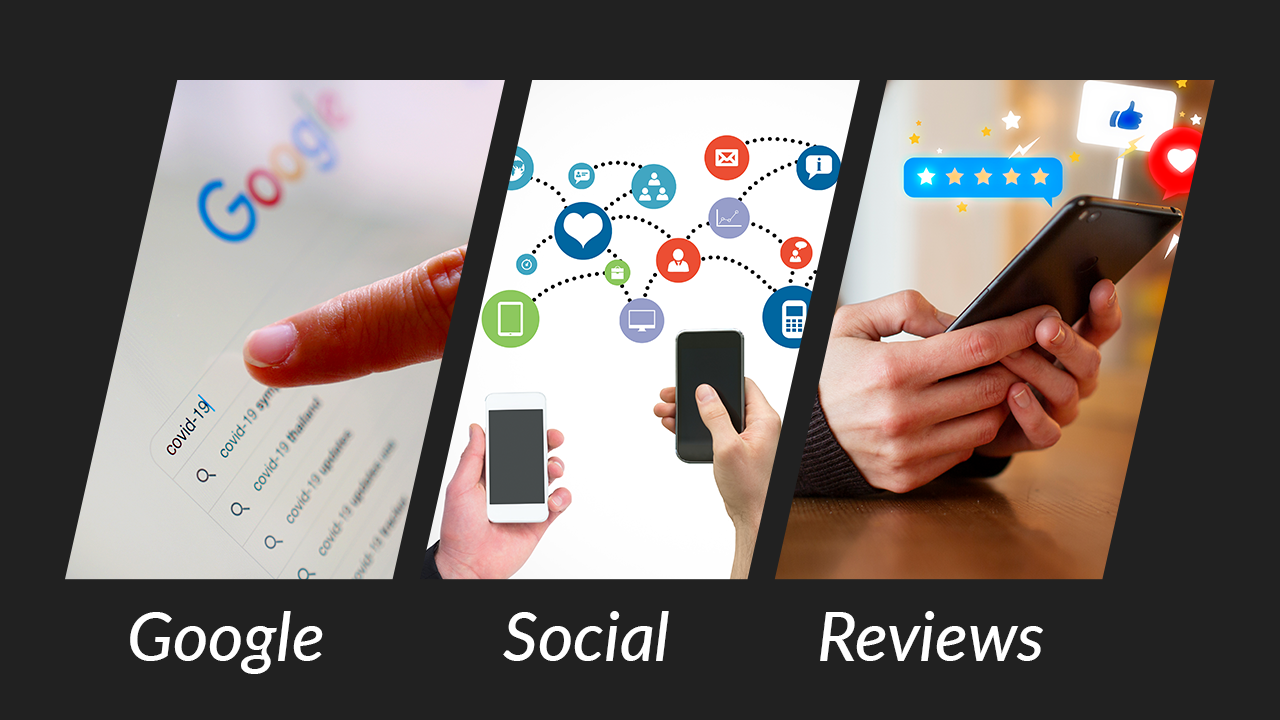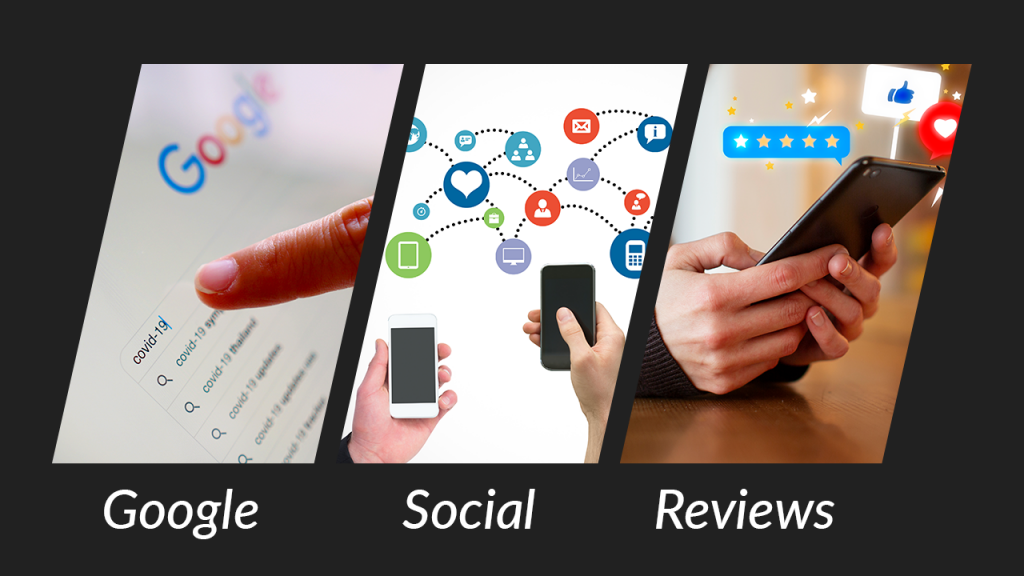 1. Google
Google is the first place from where a customer gets to know about your brand. So make sure you are well presented here. Check for the following things in google to identify your brand reputation. 
Are you positioned in the first five listings? 

Are you being portrayed as a leader or industry expert? 

Are the visible links positive? 

Are there any ORM issues that need to be addressed immediately?  
Check your Google My Business Account
If you don't have an existing one, make one. 

If you have an existing one, make sure that all the given information is accurate. 
2. Social 
Every other customer opts to have a quick look at your social media pages and site before purchasing or visiting. Thus making sure that your social sites are speaking for you. 
How many followers do you have? 

What is the frequency of posting? 

Do you respond to comments and messages? 

What is your average response time? 

Does your post reflect your brand message? 
Check your social media sites for hashtags and locations. Ensure that the same logo and brand name are used across. Have an eye for negative comments and see if other followers are hopping in defense.  
3. Reviews
Check if your Google reviews, if any, are received. Look for the average ratings you receive. 

Check out your social media reviews. Check your response to them. 

Check for comparison sites by third-party companies and try to analyze your rank.  
Why is Online Reputation Marketing Important?   
When potential prospects search for your brand online, they see the content that is up there. This has an important impact on the customer perception of your brand and thus making a great first impression matters. 
Online Reputation Marketing strategies differ depending on the industry and where the company stands, but there are fundamental principles that apply to all. An effective Online Reputation Marketing helps a brand in the following ways: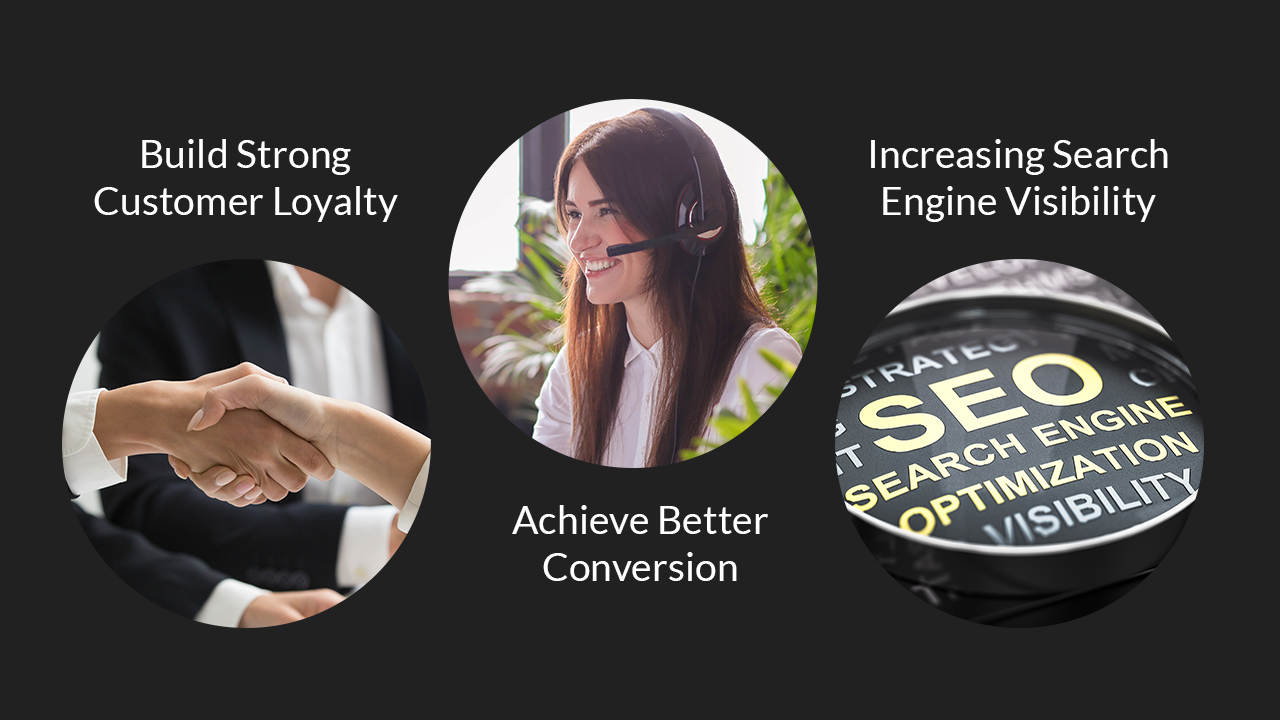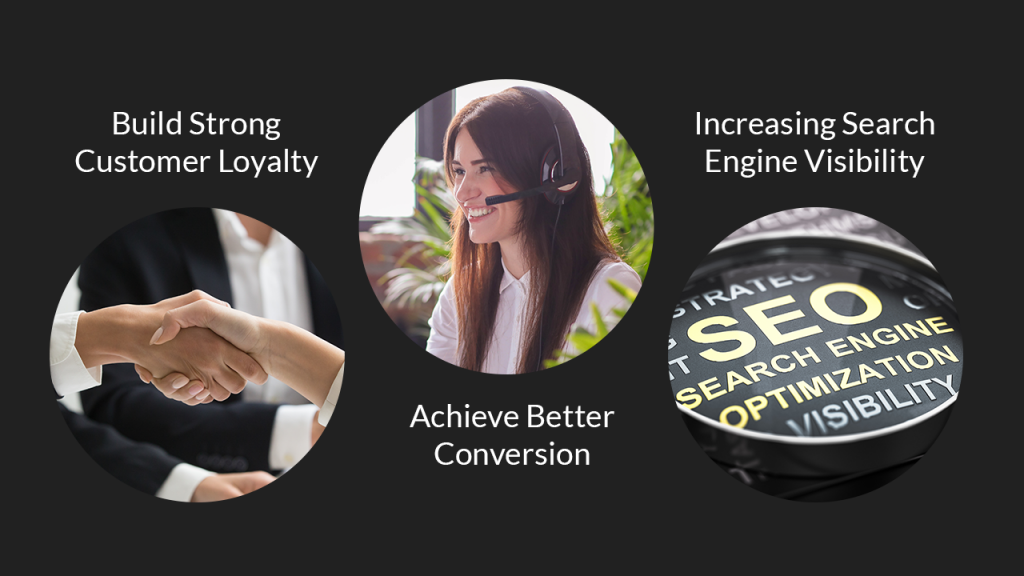 Build Strong Customer Loyalty:

One of the major reasons to work on online reputation is the influence of online reviews on the purchase decision of a new visitor. They are exposed to reviews even without the intervention of search engines. Thus brands need to treat customer feedback as a valuable asset that can impact their online reputation and aid in revenue growth.  

Achieve Better Conversion:

There is a direct relationship between online reviews and sales conversions. Generating revenue is the goal for any business, and having the best online reputation management plan helps in achieving it.  

Increasing Search Engine Visibility:

When a person wants to look up your brand, they turn to Google, which controls almost the majority of the global searches. That's why simply generating more positive reviews won't be enough for optimizing online reputation management. It is more important to optimize them to make them appear on the first page of SERPs.  
Common Mistakes Made in Reputation Marketing
The most common mistake made in reputation marketing is relying solely on paid information. The right combination of paid and organic information would be a well-planned reputation marketing strategy. However, more resources and efforts should be focused on the organic approach. Even though buying fake reviews or luring customers to leave reviews seems tempting, they yield little to no return on investment. 
Rather invest in press releases to reach out to a wider audience range when you launch a product, make a significant change or gain big recognition. This way you can bet on a paid reputation marketing strategy through organic efforts to get recognized by more potential customers.