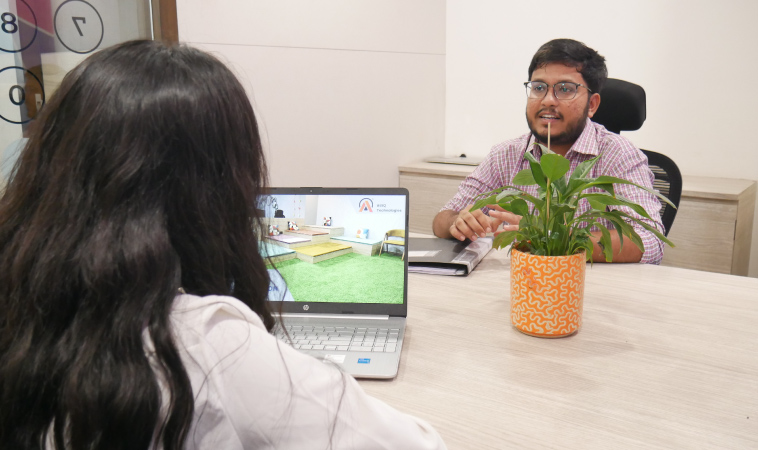 Ears and doors open for suggestions and feedbacks.
Transparency at the workplace results in highly productive organizations. It eliminates confusion by building trust among the employees. Transparency affects long-term relationships, as it fosters the organizational culture. At Ideatick, we have built our culture on honesty, trust, and an open-door policy. When an organization is transparent, it tends to be successful in several areas, like employee engagement, strong culture, open communication, and employee retention.
When talking about a transparent workplace, implementing transparent feedback is equally important. Feedback is a crucial part of employee performance management, which is why a transparent and open feedback process is important. Human errors are an inevitable part of the organization and thus there is always a need for constructive feedback. Adding transparent feedback as a part of the process will bring invisible differences in the workforce.
Transparent feedback sows the seed of trust among the employees. It is directly beneficial to the well-being and the performance of the employees. When the employee puts their trust in their colleagues, managers & superior, they feel more secure and committed to the organization. Engaged employees are more productive and are better for the organization. They have a higher belief in their work and the organization, and thus work to make the office a better place to work. They are willing to put their skills into action even if it requires going the extra mile.
Many organizations understand the need for transparent feedback, but they fail to understand the implementation. How to implement transparent feedback in an organization is a serious discussion. Here's how we achieved it:
Being on the same page: Everyone in Ideatick is on the same page in regards to mission vision, long-term & short-term goals, and much more. With this, every action leads in the same way and sets a clear aim for the team.  

Open communication: We have enforced open communication between upper-level management and the employees, which requires trust and the ultimate need for constructive evaluation. 

Discussing ups & downs: All employees are informed about the happenings within the organization in the regular town hall meetings. This creates a sense of togetherness and motivation to be involved in the process. 
This has helped us improve the overall trust and honesty level in the organization. It solves many disasters even before it comes up and helps us achieve an uphill climb in revenue.