Industry:
WooCommerce : Keychains & Jewellery
Project Link:
ampkrafts.com
Services :
Location
Socials :
Support
Brand Pain :
A website that offers a seamless user experience.
Creating a brand identity.
Increasing MoM Conversions.
Brand Requirement
Increasing brand visibility via SEO, SMM & PPC which would in return bring sales & brand visibility.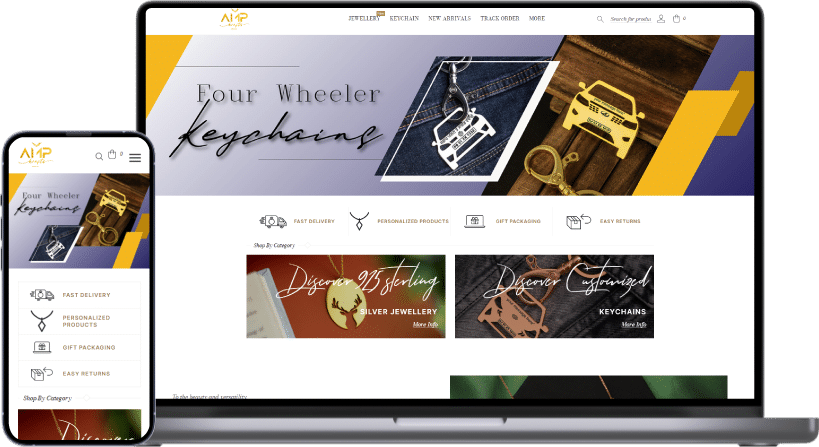 We had analyze competitors & their website first & build website from scratch according to the market analysis
We did market research & finalized.

Keywords
Target Audience
Ad Copies
Ad Placements

Made Social Media accounts from scratch & focus on social media management via creating engaging content like reels, collabs with influencers, testimonials etc.
Create conversion campaign & catalog campaign for generating sales.
We also focused on brand's awareness & engagement to let customer know more about products & quality.
Divide Campaigns according to the products theme. For eg- Two wheeler keychain & car keychains, Thar keychains, Royal Enfield keychains etc.
Create Remarketing campaign to retarget those who are visited website but not take any action.
Create LOOKALIKE audience campaign to find similar audience who is visited website to get more sales & new users on website.
Update UTM parameters in the ads so that we could know how many leads & pre orders comes from which campaign.
Setup events in the Facebook event manager and arrange them in priority wise to track sales funnel.
PPC :
After understanding the client's goals and expectations we were given the ideation that they should create e-commerce website with all advanced ecommerce features to increase sales. Our challenge was how to pick the right audience from the ad platform and convert those people into sales.
SEO :
After understanding the client's monthly organic traffic and goal expectations, we started optimization of the website by concentrating on the best SEO practices and optimizing the critical areas of the website first. It's an ongoing strategy that requires updates as you go and we got the optimum results month on month.
PPC :
Got tremendous response on Google & Facebook ads.
Increase the brand awareness, website visits, sales month over month.
Setup ads for different platforms & optimizing them for better results.
SEO :
Increased organic traffic and goal conversion every month.
Increased website impressions & clicks.
Achieved good keyword rankings for competitive keywords.
Improved website technical health score to "Excellent" level
SMM :
Human Based Reels for testimonials.
Increased Customer Reviews on Instagram
Ad Shoot
Copywriting
Insta Collabs for hot selling products like Enfield, Thar etc.
Social Media Campaign #LoveisLove
Giveaways
Graphic Designing
SEO :
Keyword research for all the product pages.
Website technical audit and on-page optimization
Optimized product pages
Improved website structure
Website content improvisation and blog posting
Competitor Analysis
Off-page optimization
Reduce page load speed
Created high quality backlinks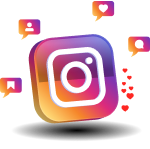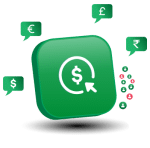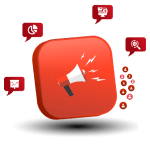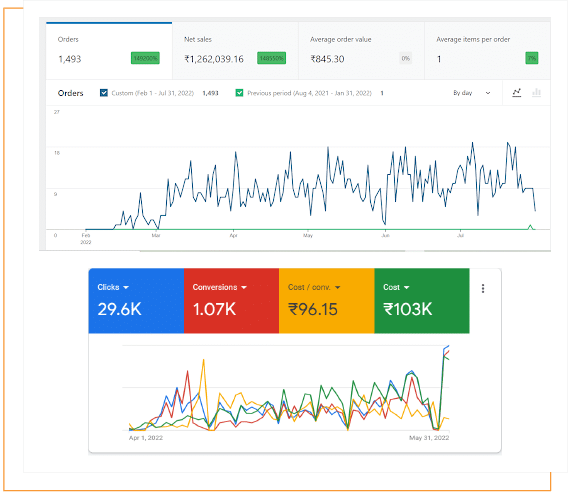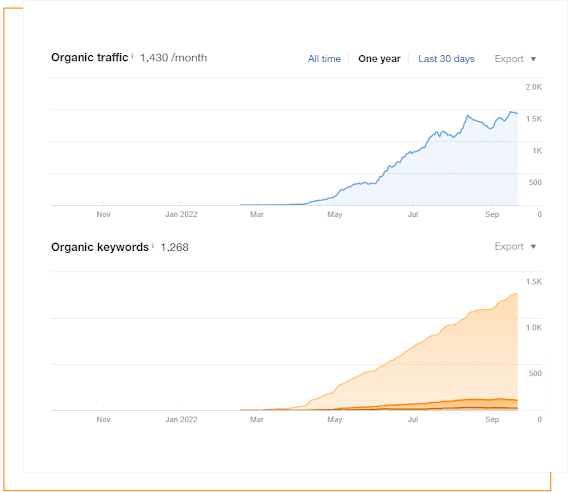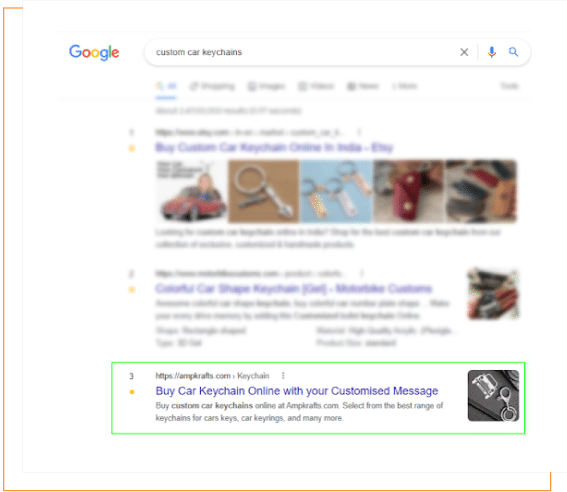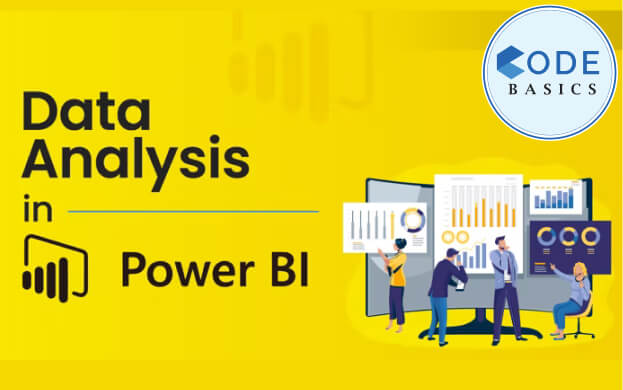 179% increase in revenue for Education Brand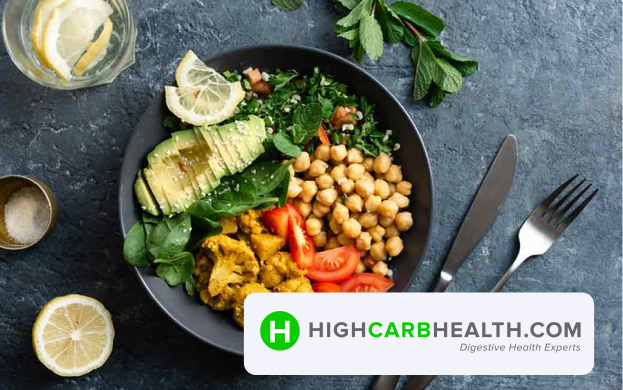 Generated 1600+ Targeted Leads