Here's why you need a youtube management company for your business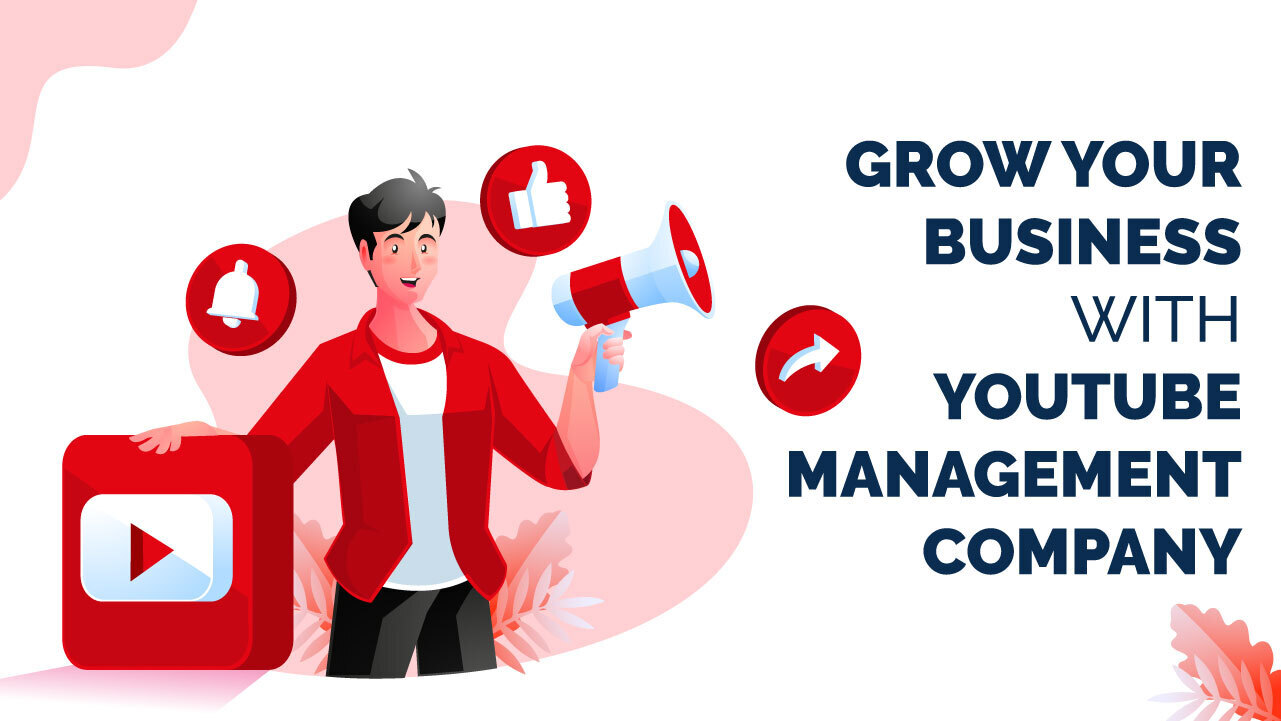 Want to know how to fix a bulb? Go to youtube 
Want to cook lasagna? Go to youtube
Want to learn a new course? Go to youtube
The availability of a variety of content is one of the main reasons why it has gained immense popularity. Youtube is easy for the creators to share their content with a large audience too. Youtube has something for everyone. 
It was in April 2005, the first-ever video was uploaded on Youtube and ever since then, it has come a long way. There's a lot to Youtube, a lot more that can grow any brand in the coming years.         
Thanks to the features and reach of Youtube, it has become a useful marketing channel for businesses. Any brand can use Youtube to launch, promote their products, express a brand's personality, spread the word through customers, and also monitor their feedback.   
Having a social network doesn't harm, but it is important to stand out in the crowd. Leading brands like Redbull, Volvo, Google, Marvel Entertainment, etc are a few of the channels that make it into the top views list. Many brands are not using this video-based network to improve their brand's online presence. Below mentioned are a few of the most important reasons why every brand should have its youtube presence. 
Importance of a youtube channel for a brand
Youtube can help expose any business to its potential customers and engage in two-way communication with them. 
Advertising

: Youtube is the biggest video search engine in the world, with 2 Billion users worldwide. Adding informative video content regarding the product can quickly get your product to millions of potential customers. Youtube is a place to speak about everything about the brand establish yourself as an expert and also provide a way for the target audience to contact you. 

Communication

: Youtube is a great channel for external as well as internal communication. Brands interact with customers using the comment functionality or through the private messaging function that allows direct individual communication. Being an easy-to-use video hosting platform, it is also an excellent way to post internal announcements and communication.        

Complaints and Considerations

: A brand can easily monitor feedback and complaints on Youtube. By actively policing the channel the brand can make efforts to appease the customers and turn the situation into exceptional customer service.   
Why do you need a Youtube Management Company? 
Any youtube management company aims to grow the channel exponentially by increasing subscribers and engagement. Even though that sounds obvious, it requires a special skill set to meet the goals, which as a brand you might lack. Managing a youtube channel's tasks is not as simple as it sounds, and this can be a burden for the brand. Thus it is advisable to outsource it.   
A few major tasks of the youtube channel management company are: 
Uploading videos and managing them 

Conducting keyword research

Optimizing titles, descriptions, and tags 

Playlisting and promoting videos on Youtube 

Managing viewer's interaction and engagement 

Being updated with the changes/ updates on the platform 

Ensuring the adherence of the video to the youtube guidelines   

Maintenance of the channel quality 

Content Governance 

Documentation updating and storing

Gathering insights and providing recommendations 

Presenting project ideas and optimizing the process   

Increasing revenue of the channel 
Summing up: 
Youtube is making an undeniable impact in the world, with anyone having access to the internet having access to it. Due to the number of content on Youtube, one can actually find it difficult to get their videos discovered initially. With the help of a youtube management firm, one can gain a huge amount of subscribers and views. When a brand creates a video, it can post it on its Youtube channel, and embed it on its site. It naturally transfers brand recognition even if the video isn't watched from the site.  
Like. Share. Subscribe 
FAQs
1. Is youtube effective for a business? 
Youtube not only allows the business to gain more exposure but also helps in connecting with current and potential marketing. There's no right time to start a Youtube channel. Start using marketing as a tool to gain more reach and trust.
2. Should I have a youtube channel for my business? 
Youtube is a very effective platform for both small and established businesses. Video content is engaging and can serve many purposes for a business. Creating a youtube channel for your brand can help in bringing the audience to a centralized platform and engaging them.   
3. Why hire a youtube management company?
While you know what your brand needs, a youtube management company knows how to design the best creative ideas and effective video strategies and turn them into fruitful results.